Contactors Jostle For HYPPADEC Jobs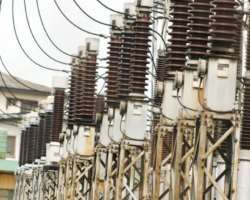 ABUJA, May 28, (THEWILL) - With the passage of the bill establishing the Hydro Electrical Power Producing Area development Commission (HYPPADEC), contactors from all parts of the country are now jostling to win jumbo jobs in the Commission.
Though the bill is yet to be signed into law by President Goodluck Jonathan, contract firms said to be owned or fronting for very influential Nigerians have intensified lobbying at the Presidency for plum contracts.
The bill which was on Tuesday finally passed by the two chambers of the National Assembly provides for the establishment of a commission akin to the Niger Delta Development Commission (NNDC) to tackle environmental problems caused by electricity generation in the area as well as fast track and ensure even distribution of development projects among affected states.
The Commission is to initiate and supervise projects to alleviate the problems of the people living along the flood plains of the River Niger.
The states which include, Niger with three dams providing over 50 percent of the public electricity consumption in the country, Kogi, Kwara and Kebbi experience massive flooding and disruption of economic and social lives following the activities of the hydro electricity dams.
Jobs being contested for are expected to include construction of roads, hospitals, electricity and water installations among others.
A source told THEWILL in Abuja today that the hopeful contractors are also lobbying federal lawmakers who they believe have the ears of officials at the Presidency.
He said they have been in Abuja since last week and have been making appearances at the Presidency and the National Assembly.
Already local contractors are said to have started lobbying top officials of Niger State Government for jobs following the choice of Minna, Niger State Capital for the head office of the Commission.
A look at the new law shows that Section 11 of the new law prescribed that 10 percent of the total revenue generated by the Power Holding Company of Nigeria (PHCN) from hydroelectric dams should be remitted to the commission for the development of the area.
The Federal Government is also to contribute funds by way of appropriation in amount not less than 40 percent of the commission's annual budget.