Jose Mourinho breaks Sir Alex Ferguson's longest unbeaten run record, but fans are unimpressed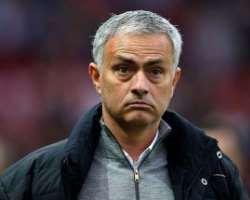 Jose Mourinho set a pretty impressive record at Manchester United on Sunday.
The Portuguese, whose Red Devils side drew 1-1 with Swansea at Old Trafford, have now gone a staggering 25 games without being beaten.
That's one more than the previous record of 24, which was held by the legendary Sir Alex Ferguson during the 2010/2011 season.
Pretty impressive, right? Well you'd think so, but a lot of people have surprisingly taken to social media to mock the United boss.
This man has nothing to worry about (Photo: Getty)
You're unbeaten in 25 games, cheer up! (Photo: REUTERS)

The reason Mourinho isn't being paraded around Manchester as we speak is because when you break the stat down it suddenly becomes a little less impressive.

While Ferguson picked up 15 wins and nine draws in his 24-game unbeaten streak.

Mourinho has only guided his side to 13 wins in the Premier League, meaning he has also overseen a pretty poor 12 draws.

Oh, and it gets worse. The streak is also the least productive long unbeaten run in the HISTORY of the Premier League…

And well, rival fans of the Manchester giants were out in full force to belittle the stat, especially as it emerged on the back of United's draw with league strugglers Swansea.