AMAA: GENEVIEVE'S HELICOPTER REQUEST LAID TO REST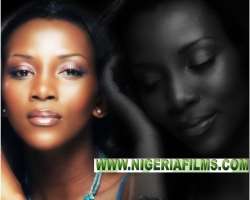 African Movie Academy Awards popularly called AMAA might have come and gone but the memoirs of the event will forever linger. The event which took place in Bayelsa had a lot of popular actors conspicuously missed the action of the glamorous show due to one excuses to the other, one of those absent was Genevieve Nnaji, Nigeria's most sought after actress.
On Genevieve's absence, she was said to have made a ridiculous demand of a helicopter that would take her to and from Bayelsa, a request the organizers of the event totally ignored. The disregard they gave to her request which was posted on www.nollywoodgists.com generated a lot of mixed reactions.
While some people said her request was reasonable others simply described it as ridiculous and considered her action as arrogance. Nevertheless, the event with or without Genevieve eventually held with all the glitz and glamour unimaginable.
Peace Fiberesima, the initiator of the awards event was contacted by some media gurus only for her to state that "the truth is any star has a right to make any demand, as a condition to honour any invitation, as much as event organisers have the right to accept or reject any demand. AMAA would really prefer we allow sleeping dogs to lie. AMAA wants to build bridges and to focus on promoting creative excellence within the industry," www.nollywoodgists.com gathered.
Alonge Michael for www.nollywoodgists.com