AGAIN, COURT STOPS LAGOS ASSEMBLY FROM PROBING FASHOLA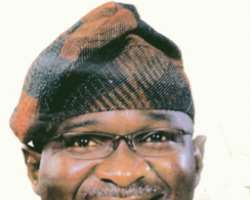 A Lagos High Court in Ikeja on Wednesday renewed its order of May 11 restraining the Lagos State House of Assembly from probing the alleged financial impropriety levelled against Governor Babatunde Fashola administration by a group, The True Face of Lagos.
Justice Opeyemi Oke also held in her short ruling that the interim order restraining the Assembly's seven-man Ad-hoc committee and its agents from proceeding with its probe is still subsisting.
The development came just as the Lagos Assembly was said to have replaced a Lagos-based-lawyer, Mr. Festus Keyamo, as a new lawyer, Mr. Sola Oludipe, announced his appearance for the lawmakers on Wednesday.
A journalist and human rights activist, Mr. Richard Akinnola, had filed an ex-parte application against the Assembly, asking the court to restrain it from going ahead with its probe on the grounds that there was a pending appeal at the Court of Appeal in Lagos over part of the judgment of Justice Habeeb Abiru of Lagos High Court in Ikorodu on the matter.
The court consequently granted the application and restrained the Assembly accordingly.
When the matter came up on Wednesday, Oludipe told the court that he would be seeking an elastic adjournment to respond to the application.
Oludipe further informed the court that, 'Since the parties in the suit are one family who are at the vanguard of improving Lagos State, it is necessary to reconcile amicably.
'We are looking at the possibilities of talking to parties, because the people of Lagos State will be most affected in this matter.'
Justice Oke cut in at this stage and said, ' You have just informed the court that the issue can be resolved. That is a welcome development because I am an advocate of Alternate Disputes Resolution.'
In his response, lawyer to Akinnola, Mr. Bamidele Aturu, told the court that, 'The issue involves Lagosians and Nigerians as a whole. If my learned friend is approaching the matter with a view to resolving the case, we are ready.'
The judge later adjourned the case till June 23.