Why I think Chelsea are title favorites: Jose Mourinho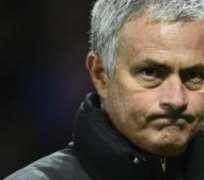 Jose Mourinho believes it will be difficult for Manchester United to catch Chelsea in the race for the title as the Blues are unlikely to drop too many points until May. The Red Devils are currently sixth on the table, 13 points behind the leaders Chelsea, who have a six-point gap at the top.
Chelsea have won their last three games by a 1-0 scoreline, where they brought in defenders to protect their lead.
They are currently on a 11-game winning streak and lack of European football means that they can play the same bunch of players, while giving them enough time to recover during midweek. However, they will be without N'Golo Kante and Diego Costa for their Boxing Day fixture against Bournemouth due to suspension.
Meanwhile, United have won their last three games in the league and closed the gap on a top four spot to only four points, with fourth placed Arsenal losing their last two games. However, Mourinho is confident they can have a much better 2017 as the players are reading into his philosophy and playing much better football.
"You have to be honest and say that is very difficult," he told Sky Sports, as quoted by Goal, when asked if United could still win the title. "It's not just the difference in points, it's also the Chelsea philosophy of playing. They score one goal and they win. They defend a lot. They defend well. They are winning and, in the last 20 minutes, they bring defenders in.
"They don't care what people say, what people think. They just want to win. And, because of that, I don't see them losing many points."
On whether, the next year will be any better for United, he added, "2017 will be better than 2016. I think we are really together. There is a sense of unity between us and the fans. I'm loving a lot that feeling."