We have no reason to fear Real Madrid or Bayern Munich in UCL: Arsenal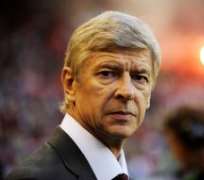 Arsenal could be forgiven for wondering what all the fuss was about. After waiting five years to finally finish top of a Champions League group again, they are now facing the prospect of arguably the toughest possible draw. It is some reward.

Spanish statisticians have calculated that after doing all the hard work of going the group stage unbeaten and dropping only four points, Arsenal's most likely opponents in the round of 16 draw to be made on Monday are now Real Madrid, with a 21.7 percent chance of drawing a team who are the reigning champions of Europe, equalled a club record with a 34th consecutive unbeaten game on Wednesday night and possess Cristiano Ronaldo, the all-time leading scorer in Champions League football who on the same day the draw will be made will surely win his fourth Ballon d'Or.
It would be a questionable prize for all the effort expended in topping the group in the final round of games. Even if it is not Real Madrid drawn out of the hat, the benefit of having finished above Paris Saint-Germain is hard to distinguish. The next likely team Arsenal will face is an impressive Sevilla side, with a 19.9% percent chance, and then German champions Bayern Munich, with a 16.8 percent chance. The three teams you would consider the weakest potential opponents are all less likely: Bayer Leverkusen at 15.6 percent, Porto at 13.1 percent and Benfica at 12.9 percent.
True, these are not gaping chasms in statistical terms, but any student of Arsenal's Champions League round of 16 draws knows that Arsene Wenger nearly always manages to land one of Europe's biggest clubs — Barcelona, twice, Bayern Munich, twice, and AC Milan have knocked them out at this stage in the last six years with the only exception to the rule being Monaco, who upset the odds in 2014-15. The fact Arsenal will draw either Bayern or Real Madrid — and it is a fact — was acknowledged by the German giants' own Twitter account.
Despite Bayern's jokes, Ronaldo's first club game back at the Emirates since he scored twice in the 3-1 win for Manchester United in the second leg of the Champions League semifinal in May 2009 would obviously be the biggest possible story of the draw. A year after Lionel Messi conspired to knock Arsenal out they would consider themselves highly unfortunate to come up against another all-time great on a Ballon d'Or victory lap.
With Arsenal as a potential draw, Real Madrid were probably quite pleased to be one of the second-place finishers. AS newspaper even claimed that in coming from 2-0 down to force a 2-2 draw and stay top, Dortmund had only succeeded in ensuring Madrid were going into the "good" pot.
Still, it is not as though second place has it that much easier. If Ludogorets had not sabotaged PSG in the final round of games, Arsenal would be contemplating possible fixtures against Barcelona, Atletico Madrid, Borussia Dortmund, Juventus, Napoli or, dread the thought, Monaco. It is just that when you do manage to end the sniping and finish atop your group, you expect a slightly more favourable range of options than Arsenal have been presented with.
Unbeaten Arsenal had a strong Champions League group stage campaign.
Wenger will not care. Sneaking in ahead of PSG was possibly an important strategic boost, if Arsenal do get a good draw, and certainly a big confidence boost. It confounded those who rely on Arsenal's annual Champions League blow-outs for punchlines and will have helped to fortify the self-assurance of a squad which looks unusually well equipped to compete this season. It is a sign of some distinct progress on the European stage. Even if Arsenal do go on to lose to Real Madrid, it will not change the fact that they enjoyed possibly their best Champions League group campaign, sweeping all four matches against Ludogorets and FC Basel and drawing twice against PSG.
After Arsenal needed a minor miracle to get out of the group last season, with only three points to their name after four matches, their relatively serene progress in 2016-17 is a vast improvement.
Whether it is allowed to continue will be partially decided by the random order in which a bag of balls is raided by a former pro in a conference centre on Nyon on Monday. But even then, Arsenal are not hostages to fortune. The last time they played Real Madrid in the Champions League, after all, they became the first English team to ever win at the Bernabeu thanks to a wonder goal from Thierry Henry in 2006, and that, strangely enough, was in the round of 16. They went on to make the final.
Even if Arsenal do get the nightmare draw everyone expects, coming first in their group is real cause for optimism that the result won't also be a foregone conclusion.
Tom is one of ESPN FC's Arsenal bloggers. You can follow him on Twitter @tomEurosport