Fred Aseroma - The Talented Mr. Aseroma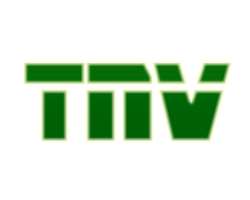 Fred Aseroma has been in the industry for over ten years but you might not know this especially because Fred Aseroma is one quiet person who would rather have his work do all the talking, and as his work is beginning to speak a little louder than usual, it is obvious we are going to see a lot more of the capable Mr. Aseroma.
Fred Aseroma calls this his rebirth in one of the biggest families in the industry (which is the Remmy Jes family) as Fred has found himself moving from location to location shooting mostly Reemy Jes productions. Fred Aseroma says his rebirth began when he stumbled across writer/ producer Emem Isong in a wedding ceremony sometime last year.
When Emem was about to shoot Men Do Cry, she called him and proposed a role for him. Fred liked the role and accepted it. After Mr. Emeka Eze the CEO of Remmy Jes productions saw Freds performance in Men Do Cry, he called Fred and offered him a lead role in the epic movie Secret Tradition which Fred says was very challenging (being his first epic movie) and definitely very interesting.
The movie directed by Anayo Uzo Phillips should hit stores later in March. After Secret Tradition, Fred returned to make the upcoming Games Men Play, a reprisal of the 2005 blockbuster Games Women Play. Fred was cast alongside an all star cast that includes Jim Iyke, Bob Manuel Udokwu, Kalu Ikeagwu, Mike Ezuruonye, Chinedu Ikedieze, Ini Edo, Chioma Chukwuka, Monalisa Chinda and Uche Jombo and was shot in Asaba. Fred was also in the recently premiered Hidden Secrets alongside Chioma Chukwuka and Zack Orji amongst others. Before now, Fred has starred in Moment Of Truth, Django and Fall of the Queen of Hasso Rock among others. He would also appear in Beyond Imagination alongside Lillian Bach, the film which was directed by Lancelot Imasuen and shot in Hamburg Germany would be premiered in Hamburg later in the year.
Fred Aseroma is also a model, a TV and radio presenter and presented Petroleum Perspective and oil and gas production that ran between 2001 and 2002. He is currently the Public Relations Officer for the Actors Guild Of Nigeria (Lagos Chapter), something Fred confesses has been another very challenging aspect of his career. Fred Aseroma is married with children, he is a man of great achievement, a multi talented person that wants his work to speak for him.