Emenalo, The Mole Eating Up Chelsea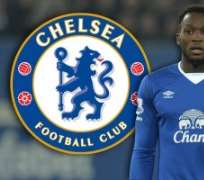 Chelsea by far, was just 'one of the clubs' until one young enthusiastic football frenetic decided to splash his hard earned money into acquiring it. The Russian billionaire by name Roman Abramovich. Since then he has invested a huge outlay of capital into this cub which has brought joy and smiles onto the face of every kid roaming the streets of west London.
Chelsea as a football club has grown over the years and has risen to tango with the big fishes in the footballing world. Not only has it become the pride of London, but also arguably one of the best clubs in English football and Europe at large boasting of 15 trophies since the Russian took over. Only Manchester United has a better trophy haul, 17, within the same period. Chelsea is also the first club in London to win aEuropean trophy. Ever since the Russian billionaire stepped unto the scene, the old adage, 'money can't buy success' has to a large extent been defeated and literally swept under the carpet. There has arisen a new adage; when money speaks, humanity listens, in fact, when money sings, the footballing world dances.
Notwithstanding the success of Chelsea, there has always been one ugly truth about this club which in itself shouldn't be a surprise to anyone very familiar to its proud owner. The successes over the years have not come on a silver platter and the journey hasn't been rosy either. It definitely has come at a cost both financially and humanly. Abramovich has almost often been too willing to wield his mighty axe at the latter (coaches hired) as though responding to some involuntary impulse. What else than the RUTHLESS HIRE AND FIRE of coaches. Chelsea can boast of 10 coaches in the last 12 seasons.
The Chelsea fans, unlike the fans of our North East London neighbors who have had one class teacher for the past two decades to train and pass out school boys for other big colleges to snap them away, have not had the luxury of watching the same face come out of the dugout at Stanford bridge to give the ceremonial handshake to the opposition manager before commencement and after matches for more than 3 continuous seasons.
The fans are so used to different faces that theyseem to have become allergic to a face that has stayed more than 2 seasons that they keep asking ''when would he take his transfer, he has kept too long''?. This almost seemed over after the return of the special one. The only one so much loved by every blue blood and who others so hate to love; But...........................
The story begun when a young Portuguese out of the blue and against all odds led Porto to a famous Champions League victory decided to part company with them and head for the Bridge. After arriving at Stamford Bridge and self-proclaiming himself THE SPECIAL ONE, the ride became so jolly with Russian owner. Success that hitherto seemed only a dream to the chelseadom became a reality and he soon became a household name for the west Londoners and many football lovers. His wit and jibes when it came to interviews was what the Chelsea family fell in love with and only to be abhorred by outsiders. One would have imagined the jolly ride would get more exciting but it soon became a sort of roller coaster. Sooner than later, egos clashed and there could only be one winner, Abramovich.
Mourinho with his first trophy as Chelsea manager
Then came one wolf in a sheep's clothing. In 2007, arrived one gentle jack who is known in his native country for his 14 caps for the national team. Despite representing Nigeria at the 1994 World Cup, his club career was distinctly unexceptional with stints in lower league football around Europe and MLS, concluded by a couple of seasons playing in Israel for Maccabi Tel Aviv where he was coached by Avram Grant. Michel Emenalo he was and is still called. He was introduced to Abramovich by his former coach Avram Grant. From a position of chief scout, his position of strength grew slowly but steadily and he was appointed assistant first team coach to Carlo Anceloti in November of 2010 when Ray Wilkins was removed as assistant manager; and a year later became technical director. Since then, he hasn't looked back. Described by many as the EYES AND EARS of Abramovich in Chelsea and the-go-to-guy when it comes to dealing directly with Abramovich, one can only assume his relationship with the Russian billionaire would wax stronger and stronger by the day.
In the aftermath of the European success of 2011 and 2012, the SECOND COMING OF THE SPECIAL ONE loomed. With his arrival almost done, there was one obstacle to be cleared; the person to be in charge of player recruitment. This should not have been a big deal as there was already a technical director in place; but with Mourinho being in charge in his first stint and wanting to do same, there lay a big problem.
It meant that Emenalo had to either leave or accept a much reduced role under the Portuguese enigma. With Abramovich now and then also wanting to have a major say in players coming in but not willing to be seen doing it directly as in the years past and with a more robust structure of board of directors in place, there was only one way to exercise his influence. How and through who? Only one person fit the profile, Emenalo. No need to bring in a new face that would raise eyebrows.
Abramovich with his trusted aide; Emenalo
Abramovich seemed almost willing to relinquish the task of rebuilding Chelsea to Mourinho and also wanting to have a more stable managerial structure like Manchester United which has been a huge success with Sir Alex Ferguson but also weary of a likely de ja vu of the Schevechenko saga which ultimately led to a tumultus relationship with Mourinho and culminated in the departure of the latter, he had to make a decision. Emenalo was staying in his position as Technical Director. Mourinho was however not enthused with the idea of working with a technical director and more so, Emenalo. Abramovich was quite firm on this. He made the final decision, and was adamant Mourinho accepts working with Emenalo or forfeit the job. Abramovich was so bent on seeing Emenalo remain at the bridge that he rejected his resignation which was to pave way for the second coming of the special one. From the onset, it was very clear where Emenalo's loyalty laid and an uneasy relationship between him and the special one was only a matter of time. This was even made more evident in this statement to the Telegraph. He (Emenalo) told The Telegraph that he was confident Chelsea have "an owner who has a very good track record when it comes to making decisions", and that "we have never put ourselves in a position where we second-guess him". It has to be stated that it isn't Mourinho alone who harboured some reservations on working with this trusted aide of Abramovich. Upon Carlo Anceloti's arrival in Chelsea, he was asked to work with him as his assistant, a move he rejected but later accepted on the basis Emenalo would not take part in first team training practice but would continue to do what he (Emenalo) did prior to his arrival, which is scouting and monitoring of Chelsea's army of loanees. This was how the Italian put it; "It was not my decision, but he is working with me for a year and a half anyway. He will continue to work with me.
"I'm not here to explain how I feel at this moment. I'm professional. I will continue to work. I want to stay focused on my team.
"Emenalo was a fantastic support last season scouting the opposition. He was involved in our meetings and will be again in the future.
"He's not been involved in the training and won't be".
This was how it worked and no wonder Anceloti was given his marching orders after only two seasons at the helm. In my opinion, Anceloti's sacking was purely political and not based on footballing reasons. This was a manager who won the double in the EPL and FA cup in his first season and placed second the following season. What more was he expected to deliver?
Emanalo's stay marked the beginning of the second abrupt ending of Mourinho. He did this so cunningly that it would have been difficult for anyone to note. With Mourinho having identified his targets, he worked hard to acquire some of them in the immediate two transfer windows. This was understandable as one would not always get all his targets.The beginning of the problems many insiders believe was when Mourinho sanctioned the sale of players like Schurrele, Lukaku and De Bruyne who were believed to be the sole acquisition of Emenalo.
It is also understood Mourinho preferred Danny Rose of Tottenham to Baba Abdul Rahman as well as John Stones to one Pappy Djilobodji who played just 180 seconds of football for Chelsea. All these buys were understood to have been sanctioned by Emenalo to the disapproval of Mourinho. Hector, Djilobodgi and Rahman were openly stated by Mourinho as club signing's and not his own. He fought for the board to bring in the likes of Marquinhos or Stones only to be presented with those names. Mourinho had identified Chelsea's problems in January of the title winning season and expressed his desire to strengthen the core of the team with his main targets being Paul Pogba and John stones, both who have since joined the Manchester clubs. Emenalo was however adamant the squad was good enough to defend the title. It is not surprising to see how they spectacularly failed in a bid to defend the title and the problem which the special one identified is what is still haunting Chelsea under Antonio Conte.
This Chelsea squad is largely of Emenalo's construction, which is why it should be no surprise that he unequivocally sided with the players over Mourinho after his second departure. He is the only one to have played football in a senior position at the club and that instinctive link with the squad is important.
Upon Conte's arrival, he also expressed a similar desire to strengthen the midfield and defence by identifying Radja Nainggolan, Kalidou Koulibaly and Romagnoli as his main targets. Needless to say none of them were acquired, and in the wisdom of Emenalo, he has again acquired what he deems fit for Chelsea in Ngolo Kante (who in all honesty isn't a bad acquisition, albeit, not Conte's preferred choice), Marcos Alonso and David Luiz. On David Luiz acquisition, Nizaar Kinsella in an article on goal.com aptly captures it. He writes,'Luiz is not Conte's preferred type of defender, but the Italian boss was still happy to bring him in after growing worried that without another signing they would have been left lacking in both numbers and quality in defense. Super-agent Kia Joorabchian was instrumental in orchestrating the deal between Paris Saint-Germain and Chelsea's directors at such late notice, and he told Goal that it was Luiz's fondness for the club that got the deal over the line .
Luiz's love of the Blues has never been in question, but would Chelsea have signed him if they hadn't missed out on their targets? The answer is certainly no, with six defenders targeted before Luiz was known to be available over the summer'.
Conte faces a deja vu of last season if enough is not done in the January transfer window which I doubt wold happen considering the unwillingness of clubs to let their key players leave during this period.
Back to Mourinho, and his fate as a Chelsea manager was sealed when Abramovich sent the very person, who in my opinion has been orchestrating cunningly the downfall of the special one to go and gauge the mood in the dressing room to make his decision whether or not to let him stay. The outcome could not have been any different considering his interview on Mourinho's sacking. He was so quick into suggesting explicitly that Chelsea's woes had to do with the doings of Mourinho and not the players. When asked about the role of the squad in Mourinho's exit, he told Chelsea TV: "It's very easy to make that inference but it is not one the club accepts."
Emenalo said the squad consisted of the same group of players who won the league and League Cup "in style" last season while "sweating tears and blood".
He added: "The players have a responsibility to go out and prove everybody wrong and show a commitment to the decision that has been made to try and get the club up the league table.
Not once did Emenalo mention Mourinho's name preferring to address him as the ''individual''.
"Whilst there is huge sentiment for the individual, you know, who has done so much for the club, the fact of the matter remains that Chelsea football club is in trouble," Emenalo said, before revealing that The Individual's dismissal was down to the "palpable discord" between him and the players.
In the three-and-a-half-minute clip Emenalo did not mention The Individual by name. And if that advertised the tension behind the scenes at the club, together with the underlying awkwardness of Emenalo finding himself fronting up to camera, it certainly sparked a negative reaction among some fans.
Emenalo pictured with Mourinho
The gist was captured in a tweet from the Chelsea HQ account on Twitter, which has nearly a quarter of a million followers: "Mourinho's name not once mentioned by Emenalo, referred to as 'the individual'. He's the greatest manager in our history. You're anobody." (Excepts from The Guardian)
Rather sadly, the Special One is gone and Conte is in. If Mourinho was wrong in saying the squad needed strengthening, then Conte should even be more wrong in saying he cannot perform magic with a squad that placed tenth. This can only buttress the fact that Chelsea's woes are down to the fact that the owner has much trust in one man who seems to know the players the coaches appointed needs than the coaches themselves. It is about time Emenalo is shown the exit or it is just a matter of time he usurped the authority of the owner himself and shows him how to run his own club.
Not to say Emenalo has not had good transfer dealings in his realm as technical director. The likes of Oscar, Eden Hazard, Pedro, Willian, Diego Costa, Lukaku, De Bruyne, Schurlle among others were all good buys. Others like Fernando Toress, Marko Marin, Cuadrado, Falcao, Djiloboji leaves little to be desired of. His army of loanees like Thorgan Hazard (whom it is understood Chelsea has a buy back option), Betrand Traore,Kennedy, Charly Musonda Jnr., Andreas Christensen,Baba Abdul Rahman, Victor Moses, the latter who is currently becoming an integral part of Conte's system gives hope that some of them can one day prove successful given time and chance with the first team. The futures of others like Matt Miazga, Hector, Christian Atsu,Lucas Piazon, Patrick Bamford, Kenneth Omeru, Van Gingel, Nathaniel Ake lies somewhere else either than Stanford Bridge just as Ryan Betrand and Orio Romeu.A fan displays his frustrations with Emenalo; calls for him to be shown the exit.
The question is why invest in players who do not fit into the system of a manager you have hired and expect him to work magic with them. If the investment is for the future,why not give the coaches you hire the time to build the team around them in the long run? How do you expect to make an immediate impact with immature materials that are expected to deliver in the long-term? The Chelsea hierarchy have failed to deal with the root of the problem at the club but have always often been too quick to push the blame to the footsteps of the managers. Give the managers what they ask for and when they do not deliver, you show them the exit. It is just a simple analogy of Garbage in Garbage out. This was witfully described by Mourinho in his omelets analogy when he said Omelettes, eggs. No eggs, no omelettes. And it depends on the quality of the eggs in the supermarket. They are class one, two or three and some are more expensive than others and some give you better omelettes. When the class one eggs are not available you have a problem.' You do not buy class three eggs for a manager and expect him to produce class one omelets. What more could be more hypocritical than this?
Until managers hired are given full or major say in acquiring players they deem fit for their system, Chelsea risk enjoying short term successes as it has been over the past decade and few years since Abramovich took over. Long term success like that in Barcelona, Bayern Munich and Manchester united would remain an illusion. I do not for see another champion's league triumph considering how managers are hired and fired and more so, with Emenalo in charge as technical directed. Sad to say he has outlived his usefulness as technical director of abig club like Chelsea. Perhaps, he is better fit scouting and working with the development squad.
Simply put; EMENALO OUT!!!!!
Written by Ezekiel Young Uwumborbi.
Email:[email protected]