MY LOYALTY TO JONATHAN IS TOTAL –OGBULAFOR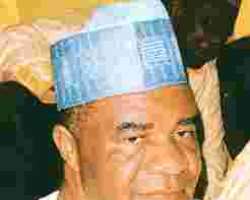 PDP National Chairman, Vincent Ogbulafor
The Chairman of the Peoples Democratic Party, Prince Vincent Ogbulafor, has described his loyalty to President Goodluck Jonathan as total.
Ogbulafor stated this in a statement he signed on behalf of members of the party's National Working Committee to congratulate Jonathan.
A source had said that the party chairman told Jonathan during his meeting with him when President Umaru Yar'Adua in Saudi Arabia that power belonged to God.
But in the statement titled, 'All hail Mr. President,' Ogbulafor said the entire members of the party were happy and congratulated the former acting president on his swearing in as President and Commander-In-Chief of the Armed Forces of the Federal Republic of Nigeria.'
Ogbulafor said, 'Mr. President Sir, your assumption of office at this point in time bears ample testimony to the triumph of constitutional rule in Nigeria.
'There is no doubt that you have exhibited a deep commitment to the Nigerian nation through your selfless service and stabilizing role at a very critical moment in life of our nation.
'The National Chairman wishes to pledge his unflinching loyalty and support to you on behalf of the entire Peoples Democratic Party.
'May the Almighty God grant you the wisdom and understanding to steer the ship of state in the right direction.