NIGERIA TO PAY $.25M FINE ON CANCELLATION OF HOTEL BOOKING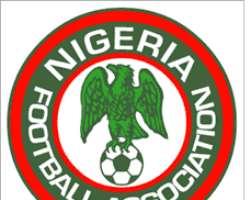 The Federal Government will pay a fine of $250,000 as penalty for canceling the booking of the mosquito infested, no-security New Hampshire Hotel initially chosen by the Nigeria Football Federation (NFF) for the Super Eagles.
The Nigerian delegation led by the Sports Minister, Ibrahim Issah Bio, after a meeting with the hotel management agreed to cough the huge sum being charge for contract cancellation.
During a tour of the New Hampshire Hotel, Bio had expressed concern about security at the hotel.
"I am concerned about the noise and unsure of the security of this place. We can not toy with the safety of our players who are ambassadors of our great country." he said.
The Nigerian delegation was in Pretoria and Johannesburg with the Nigerian Ambassador, Buba Marwa, to look at other hotels for the Super Eagles and eventually settled for the Richards Bay Hotel Sheena Mistri, from FIFA Match's accommodation office, said the Nigerian delegation had visited the province last year December and were shown all the available match-approved hotels. The New Hampshire Hotel was originally not a FIFA-approved hotel but the NFF was insistent it was the property it wanted. The federation requested us to approve the hotel for its team accommodation."
Phindani Nene, who assisted the provincial government in securing World Cup team base camp accommodation, said the most important person to make the decision about the hotel was the coach. "Our mandate was to satisfy the coach, which we did. But since December, Nigeria has changed her coach."
The high cost of the change in base camp by Nigeria may be a result of the insistence of FIFA last week that no country would be allowed to change its base camp for the World Cup.