EUROPA LEAGUE: BENITEZ TARGETS VICTORY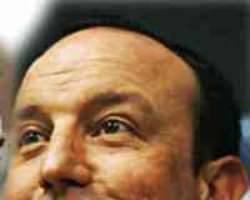 Liverpool Manager Rafael Benit
Rafael Benitez expects Liverpool to produce another memorable Anfield comeback in their Europa League semi-final second leg against Atletico Madrid on Thursday.
Benitez's side was well below its best as it lost the first leg 1-0 at the Vicente Calderon Stadium last week, courtesy of a Diego Forlan goal, but the Reds boss is convinced they can erase that deficit to set up a final clash against Fulham or Hamburg.
The Spanish coach can take heart from the fact that Liverpool have already come from behind on several occasions in this season's Europa League.
In the quarterfinals they were 2-1 down after the first leg against Benfica before claiming a 5-3 aggregate victory on Merseyside, while in the last 16 they also lost the first meeting 1-0 against Lille before eventually winning 3-1.
Benitez also knows Liverpool's appearances in the 2005 and 2007 Champions League finals were achieved in large part thanks to the fans' ability to turn Anfield into such a cauldron of noise that their team played above themselves while the opposition lost composure.
'I have a lot of confidence of playing at Anfield, in our players and in our fans,' Benitez said.'