Mikel Obi Duped of N100 Million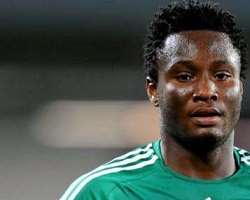 Today April 22,2016, is Nigerian Super Eagles player, John Obi Mikel's birthday and while encomiums continue to pour in, the player is only smiling at one side on his new age and also pondering on what recently happened to him.
Reports has it that the player has been duped by a close friend after he was shown a property worth several millions which he liked and was ready to acquire.
It was learnt that the footballer after inspecting the property was satisfied with it and gave his friend a check of N100m to purchase it only for the dude to disappear with the money after clearing it.
The alleged friend is said to have switched off his phone lines as he has not been able to be reached. Mikel is yet to make a report to the Nigerian Police as he is still busy with club career and yet to return to the country.