IMOKE WARNS AGAINST ELECTION OF CULTISTS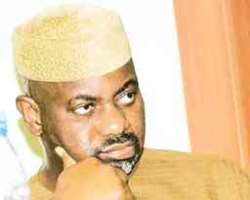 Cross River State Governor, Liyel Imoke
The Cross River State Governor, Mr. Liyel Imoke, has advised members of the Peoples Democratic Party in the state against fielding cultists in the 2011 general elections.
The governor, while addressing members of the PDP at a meeting in Calabar on Tuesday, also justified the formation of caucuses of the party in the state.
According to a statement by his Information Officer, Mr. Nakanda Iyandim, the governor said that the caucuses would strengthen internal democracy in the party.
Imoke urged the groups to ensure that only credible candidates contested the elections, adding that people of shady character should not be fielded. Imoke warned that fielding of cultists during elections would destroy the society.
The governor said it was time to sensitise the electorate on the quality of those to be elected into offices especially at the local government level. According to the governor, it is surprising that at the end of their tenures, councillors have not achieved much, saying caucus members should not compromise quality.
He stated that he was disappointed with local government councils for not doing anything despite receiving more money than ever before. The governor noted that they were more concerned with building hostels, hotels and estates in cities their constituencies.
On zoning, the governor said that it should be based on mutual respect, adding that available posts should be shared based equity and fair play.
He advised politicians to be more accommodating and take decisions which would benefit the people rather than their personal interests. The governor also urged members to be loyal. He warned that the party would not condone disloyalty.
He debunked rumours that he had already chosen his candidates for elective posts across the state. The governor said that it was not his duty but that of the caucuses to select candidates.