Euro 2016 could see lockout due to terror threat, says Giancarlo Abete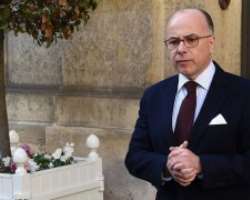 Matches at Euro 2016 could be played behind closed doors, according to the Uefa executive committee vice-president Giancarlo Abete.
Uefa released a statement, following the horrific events in Brussels, which "reaffirmed its commitment in placing safety and security at the centre of its organisational plans for Euro 2016", but Abete, a former president of the FIGC (Italian Football Association), said more drastic measures could be called for.
"Euro 2016 is the kind of event we can't delay or postpone," he told Radio 24. "We can't exclude the possibility of playing behind closed doors as we cannot exclude terrorism. If we talked about potentially cancellable games such as a friendly or a competitive match that could be moved to another date, obviously this would not be the case."
"But we are talking about games which are staged for June, where as today we are going through about a very urgent emergency."
The French interior minister, however, has insisted that all possible measures will be put in place to guarantee security at Euro 2016, saying random bombings in Brussels are a reminder that levels will be "very high" during the summer championship in France. Bernard Cazeneuve, speaking after three bombs were detonated in the Belgian capital on Tuesday, said specially trained emergency staff, police and firefighters will be mobilised before the tournament to ensure "collective security". France has been in a state of emergency since the November terror attacks in Paris.
Organisers of the European Championship said last month that 10,000 people had been hired for security roles, among them 900 guards for each of the 51 matches. Fan zones across France will also be swept for explosives on each day of the tournament and metal detectors may be used at the entrances. Cazeneuve said Euro 2016 should bring "sportsmanship, festivities and security" for all involved.
Belgium's national squad cancelled their training session on Tuesday out of respect for the victims of the Brussels attacks and the friendly against Portugal at the King Baudouin Stadium on Tuesday next week is in doubt. The Football Association remains in close dialogue with its German counterpart over security issues for England's game at Berlin's Olympic Stadium on Saturday but, at present, no extra measures are expected to be implemented.
The governing body sent its sympathies to the Belgian Football Federation over the attacks at Brussels airport – where the on-loan Norwich City striker Dieumerci Mbokani was present – and at a metro station in the city. Mbokani was "unharmed but shaken".
England's squad convened at St George's Park and are due to fly to Berlin on Friday. "Our plans have not changed," an FA spokesman said. "There have been no changes made to our itinerary and we have been in constant contact with the German authorities. Our security measures are already very stringent."
The FA is likely to issue guidance to the England Supporters' Travel Club members and will liaise with the German federation over a minute's silence prior to kick-off.
(theguardian)