15 Things You Must Know About Micura Services Limited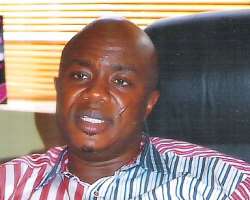 "If you believe in what you are doing then let nothing hold you up in your work. Much of the best work of the world has been done against seeming impossibilities. The thing is to get the work done".-Dale Carnegie (1888-1955) American writer
Only shortsighted critics within the community of mischief makers will never see the successes of great people in their lives as challenge to success than making uncomplimentary comments on various media platforms. Aeschylus says "Few men have natural strength to honour friend's success without envy". High Chief Michael Orobosa Ubogu, the Managing Director of Micura Services Limited and Life-motivational speaker has become a brand in the maritime sector over the years.
Micura as a company was incorporated on the 16th, February, 2007 to provide stevedoring and equipment leasing to terminals and factories with modest cost, effective skill and vibrant workforce.
Micura has received many meritorious awards on merit and united workforce. Proverbs 27:2 says "Let another man praise you, and not your own mouth; a stranger, and not your own lips". Mindset Media Limited interest to project the good works of the company and Ubogu's enviable legacies in the sands of time. 15 things you must know about Micura Services Limited.
1. Micura Services Limited has competent team and staffers.
2. Staff recruitment is based on merit and competence.
3. Micura Services Limited is a brand in the Nigerian maritime sector.
4. Micura Services Limited does not give room to sluggish services to clients.
5. Micura Services Limited is a well-organized stevedoring company of integrity.
6. Micura Services Limited is a well-known company with innovative services to clients.
7. The leadership of Micura Services Limited is firm to the core.
8. Micura Services Limited is a known company in the media
9. Chief Michael Ubogu is a man with few words.
10. Micura Services Limited specializes in providing world-class stevedoring and equipment leasing.
11. Micura core services are Bulk bagging, tansloading, warehouse/stacking and technical outsourcing.
12. Micura is a transparent company with no fraudulent activities.
13. Micura Services Limited provides scholarships for less-privileged students in Nigeria.
14. Micura Services Limited provides humanitarian services to Nigerian widows.
15. Chief Michael Ubogu is one of the chief sponsors of grassroots sports in Nigeria.
Micura Services Limited remains of the sought-after stevedoring company with global creativity.
Godday Odidi
Social Media Consultant/Analyst
08058124798
Lagos
Disclaimer:

"The views/contents expressed in this article are the sole responsibility of the author(s) and do not necessarily reflect those of The Nigerian Voice. The Nigerian Voice will not be responsible or liable for any inaccurate or incorrect statements contained in this article."
Articles by Godday Odidi