Ekiti APC Youths Chide Party Leader Over $1m Alleged Bribe To Lawmakers For Fayose's Impeachment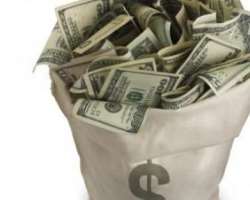 Youths in the All Progressives Congress (APC) in the State, under the aegis of Ekiti APC Youths Congress (EAYC) have described the $1 million allegedly offered some members of the State House of Assembly to impeach Governor Ayodele Fayose as a clear show of insensitivity to the plight of members of APC in the State by leaders of the party.
The youths said they were shocked that their leaders could be mobilising as much as $1 million (N310 million) to bribe lawmakers to impeach Fayose when such amount could be used to assist party members that were in need of financial help.
In a press statement issued on Thursday and jointly signed by Mr. Tope Ogunkuade and Comrade Tunji Adeleye, Convener and Secretary respectively, the EAYC advised leaders of the APC to prepare for 2018 instead of wasting time and resources on Fayose's removal that has failed to work.
They said the sharp division in the APC in Ekiti State should be of more concern to the party leaders, adding that a party that is divided into Isan Group, Irewole Group, Action Group, Integrity Group, Bibiire Group, and Unity Group, among others cannot win any election.
The EAYC said the sum of $1 million (N310 million) will go round 15,500 members of APC if shared at N20,000 each and that would have gone a long way in ameliorating their sufferings instead of wasting such money on another futile impeachment plot.
The youths advised leaders of the APC in the State to focus on how to defeat the Peoples Democratic Party in 2018 and stop running after Fayose who will not be standing for re-election.
"By the actions of our leaders who are fixated with their 'Fayose must be removed agenda' that has failed to work since 2014, Ekiti people are being made to see APC as a party of troublemakers, who are unmindful of the yearnings of the people for peace, development and political stability in the State.
"It was this agenda that made our party to lose all the 26 State House of Assembly seats to the PDP and if care is not taken, we will also lose the 2018 governorship election.
"Rather than this Fayose must be removed agenda, what Ekiti people want from us is how we would have done better if our party was in power. The people want us to take on Fayose on his electoral promises and governance of the State, not deploying 2006 strategy into political issues in 2016," the youths said.