Agency grants N50m to tech start-ups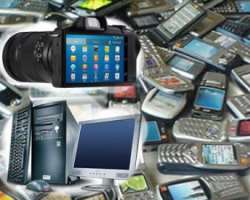 The Office for ICT Innovation and Entrepreneurship (OIIE), a subsidiary of National Information Technology Development Agency (NITDA) disbursed over N50 million grants to technology-driven startups in the country in 2015.
National Coordinator of OIIE, Bunmi Okunowo, made this disclosure at the launch of the maiden edition of StartUP Friday at the OIIE office in Abuja at the weekend.
He explained that OIIE, in its first of many rounds of disbursements, gave the grants to incubators and accelerators that have proven records of nurturing and producing startups with growth potential. OIIE is currently expecting the approval of its 2016 budget before it implements 2016 disbursement.
'One of the major challenges facing startups is the seed funding. That early stage funding that helps the startups to get the idea off ground to prototype, to working product and commercialisation stage. Seed funding is very scarce in our society, despite the increased rates of ICT products and services springing up every now and then. What we are doing is to assist thriving incubators and accelerators with grants in bankrolling the cost of incubating or accelerating promising tech-driven startups to successful businesses', he said.
Speaking to over 100 entrepreneurs from Abuja, Okunowo informed that the programme was a component of its StartUP Café designed to bridge the gap by enriching the development processes of new tech-driven businesses through 'meet-up'.
'For us, it was surprising that Abuja was second. This brought out so many questions such as.

Where are they? Where do they meet? Where do they go? Is there a forum where they connect and share resources, experiences and so on? We began to strategise on how to create a community of startups, an ecosystem where everyone belongs to just as we have in Lagos. A place where it doesn't matter what hub or community you belong to, rather where all connect to share and grow. That's how StartUP Friday came into being', he added.

According to him, the desire for the OIIE is to create an environment for startups to learn, interact and, re-scale their business. Through this process, startups would also get to socialize with investors, technology buyers, and technology enthusiasts.

Speaking at the event, Senior Special Adviser to the President on Job Creation and Youth Employment under the Office of the Vice President, Afolabi Imoukhuede, reiterated the focus of the government in catalyzing the creation of jobs in some sectors, which includes ICT, especially tech innovation clusters across the country.

Chief Executive Officers of some of the tech-driven startups spoke on their experiences. The founder of Mamalette, a young ICT-driven business that provides existing and new mothers with technology-driven access to continuous quality content and network with those going through similar experiences, Anike Lawal, narrated her experience on how she kept on pushing against all odds and learning many skills to enable her company take off. Today she has over 80,000 members on her platform, reaching 200,000 people weekly and managing 1,800 registered forum users on their platform.

Founder of Health Tech Global Solutions, Dr. Neto Ikpeme, also spoke on how he started three businesses that he had to stop until he found this current one. He said, 'Rejection from sponsors or buyers should not deter an entrepreneur from pursuing his passion'. The Guardian