Oliseh rejects 'top' African nation's offer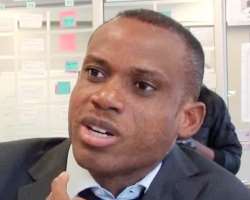 The debacle surrounding the personality of Super Eagles head coach Sunday Oliseh continued as he claimed that he was approached by an unnamed top African nation last year but turned down their offer.
According to revelation made by him at one of the sessions of the Social Media Week on Thursday, Oliseh said that the offer from the African country came in just three months after he took charge of Nigeria's Super Eagles.
"I must state that within three months of coaching the Super Eagles, I got an offer from a top African nation to become the coach of their national team, but I turned it down," Oliseh said via Skype from his base in Belgium.
Oliseh also said that there have been improvement in the style of play of the Super Eagles and the results as the team have lost just once in competitive matches since he took charge.
He craved that football analysts in his country would help inform fans with the correct information about the national team.
"We have lost just one competitive match in 14. That is an improvement. The team has improved in areas of movement and passing of the ball, so analysts must give fans the correct information because the team has improved in a very short time considering that there are new players in the team too," Oliseh said on Thursday.
The gaffer's revelation came a day before he he resigned as the Chief Coach of the Super Eagles barely one month before the crucial African Nation's Cup qualification double header with Egypt.