Chelsea make peace overture to Mourinho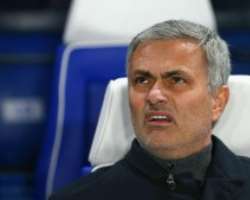 As in 2007-08, so in 2015-16, though this time perhaps less extravagantly so.
When Mourinho was sacked the first time, the first sign of a repaired relationship that opened the door His glorious return five years later came when news broke of  Abramovich buying a £2m special edition Ferrari 612 for him (1 of just 60 made).  This time, the first sign is just delivery of the replicas of trophies won last season, alongside a thank you letter.   Cesc Fabregas got his replicas, too , so this is likely to be a common gesture.  The letter is the key.
Sometimes, the pen is mightier than the prancing horse.
The letter from chairman Bruce Buck addressed Mourinho's many achievements at the club and reiterated the club's belief that he would always be welcome at Stamford Bridge in the future.

-source:  Telegraph

With the bad news on that fateful December day delivered by Eugene "bad cop" Tenenbaum, Mourinho's "key regret was that he did not see Abramovich or any of the others in the club hierarchy that day".  Whatever the exact details may be, the contents of Buck's letter, if true, should keep flickering hopes alive of perhaps a second glorious return for Him at some point in the future.  Maybe in another five years?

SB NATION (we ain't got no history)