Finance Minister Headlines 7th Standard Bank West Africa Investors' Conference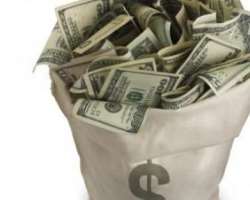 The global investment community will gain further clarity on Nigeria's economic policy direction as Mrs. Kemi Adeosun, Nigeria's Minister for Finance, headlines the 2016 Standard Bank West Africa Investors' Conference scheduled to hold in Lagos, from February 23-25, 2016. Also expected at the event is a long list of other top government functionaries, regulators and policy makers.
With the theme, 'Unlocking Nigeria's potential…growth through diversification,' the annual conference, now in its 7thedition, will beam the spotlight on efforts by the Federal Government to diversify the economy, in the light of global economic instability caused by plummeting commodity prices and diminishing foreign reserves.
"Undoubtedly, the prevailing economic environment underscores the need for stimulating instructive discussions and strategies on the economy, leading to the identification of opportunities for diversification and sustainable growth as well as deployment of the full gamut of economic potential and drivers," stated Yinka Sanni, Chief Executive, Stanbic IBTC Bank, at a media briefing to announce the event. He said that improved economic policy direction and coherence has become imperative to bolster investor confidence.
While Adeosun will deliver the keynote presentation, there would be valuable contributions from representatives of the Ministry of Power, Works and Housing, Securities and Exchange Commission, National Pension Commission, Nigerian Stock Exchange and Debt Management Office. Chairman of Stanbic IBTC Holdings Plc, Mr. Atedo Peterside, CON, is expected to set the tone for the event by highlighting Nigeria's economic fundamentals in the context of global economic challenges, while calling for all hands to be on deck to find a way to steady the ship.
According to Mrs. Titi Ogungbesan, Chief Executive of Stanbic IBTC Stockbrokers Limited, the conference will bring together about 200 institutional investors and fund managers from across the globe, with the objective of showcasing investment opportunities in Nigeria in areas such as oil and gas, agriculture, SME, power and manufacturing. They will also meet with most of the top rated corporate companies in West Africa. "Besides the direct impact which these exchanges will make on the Nigerian economy, the conference will provide both local and international investors with opportunities to meet with some of the companies they have investments in, or in which they hope to make investments. It will also serve as a bridge to connect these investors to opportunities inherent in Africa's biggest economy, which has been opened up for private sector participation," Ogungbesan stated.
As an African institution, Ogungbesan stated that the Standard Bank Group's ultimate goal in establishing the conference is to create a premier Africa-centric investment platform that will figure out the next stages of the continent's development. In doing so, the conference will, in an intimate and focused environment, undertake a comprehensive review of Nigeria's economic fundamentals and investment environment that would enable investors make well-informed investment decisions about the country.
The format of the three-day conference will consist of expert panel discussions comprising regulators, operators and investors and will provide opportunities for one-on-one meetings with prominent Nigerian companies on a wide range of issues, including their expectations for growth.
Stanbic IBTC Holdings PLC, a member of Standard Bank Group, is a full service financial services group with a clear focus on three main business pillars - Corporate and Investment Banking, Personal and Business Banking and Wealth Management. Standard Bank Group is the largest African bank by assets and earnings. It is rooted in Africa with strategic representation in 20 countries on the African continent, including South Africa. Standard Bank has been in operation for 153 years and is focused on building first-class, on-the-ground financial services organisations in chosen countries in Africa and connecting other selected emerging markets to Africa and to each other, applying sector expertise, particularly in natural resources, globally.
PHILIP ODIAKOSE |