Stephanie Okereke Shows Off Baby's Cute Face In New Photos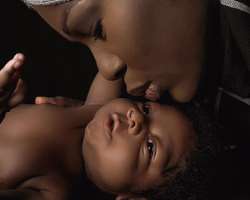 Beautiful actress and new mother Stephanie Okereke and her Husband Linus Idahosa have just released some cute and adorable photos of their baby boy.
The baby which was born in October 2015 has been named Maxwell Enosata Linus. He's so so adorable and takes after his father's look.