Obama Says U.S., Cuba Continue To Have Differences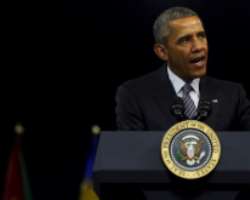 President Barack Obama on Thursday said the United States and Cuba continue to have differences, but that normalizing diplomatic relations between the two countries has promoted the free flow of information in Cuba.
On the anniversary of his announcement to reopen relations between the two countries, which had been closed for more than 50 years, Obama called on the U.S. Congress to lift an embargo on Cuba.
"Congress can support a better life for the Cuban people by lifting an embargo that is a legacy of a failed policy," he said in a statement released by the White House.
REUTERS