CORPORATE DEMAND FOR TECHNOLOGY FUELS IBM PROFIT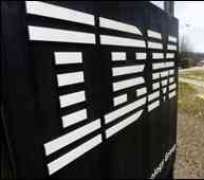 Computer giant IBM has credited a recovery in corporate spending on technology for a 13% rise in profits during the first three months of 2010.
IBM said it earned $2.6bn in the period compared with $2.3bn a year earlier. Sales were up by 5% to $22.9bn.
The firm said its results were less reliant on cost-cutting, which helped it to most of its profits during 2009.
IBM added it had benefitted from the weak dollar, when overseas sales were converted into the US currency.
The company has been refocusing on software and client services instead of hardware.
"Looking ahead, we are confident in our ability to grow revenue," said IBM's chief executive Samuel Palmisano.