BBC Africa Debate Asks: Has Ebola Changed Anything?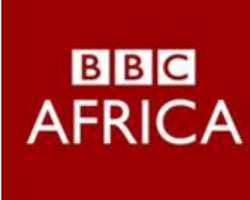 The December edition of BBC Africa Debate – the flagship current affairs discussion programme on BBC World Service radio - will come from Freetown, Sierra Leone and will be presented by Tulip Mazumdar, Global Health Reporter, and Anne Soy, Africa Health Correspondent.
The programme can be heard on the BBC World Service on Fri 11 December at 1900GMT and online at bbcafrica.com and listeners can also join in with the discussion by using the hashtag #BBCAfricaDebate on social media.
Debating the question of what the Ebola outbreak has changed for Africa will be a guest panel including Dr Samuel AS Kargbo, director of health systems, policy and planning, Sierra Leone Ministry of Health; Alex Chimbaru, operations coordinator, World Health Organisation; Rebecca Johnson, a nurse and an Ebola survivor and the BBC's Sierra Leone correspondent Umaru Fofana.There will also be an invited audience, which will include key responders, those who worked on the frontline to combat Ebola and people whose lives were affected by the epidemic.
Both Liberia and Sierra Leone were thought to be on the brink of being Ebola free and this week, the last known Ebola patient in Guinea has been discharged from hospital. But it's been the world's deadliest outbreak of the virus and has left over 11,000 people dead. And it hasn't just been a medical crisis: people's mistrust of governments, prevarication and a painfully slow global response all made the situation worse. So has Ebola changed anything? Has the world and Africa done enough to prevent a similar outbreak? And what has Ebola taught West Africa about itself?
This edition of BBC Africa Debate will be recorded on Weds 9 December in Freetown, Sierra Leone and will be broadcast by BBC World Service at 1900GMT on Fri 11 December.
BBC Africa Debate is a monthly programme looking at the current issues that matter to Africa and bringing them to a global audience. Recorded on location around Africa and covering a wide range of topics, an invited audience engages robustly with a distinguished international panel.
BBC World Service's BBC Africa hub brings together the production of multilingual content about the continent on radio, on TV and online on bbcafrica.com. As it delivers content in English, French, Hausa, Kinyarwanda, Kirundi, Somali and Kiswahili, BBC Africa ensures a pan-African approach to the output, offering its audiences opportunities to join the global conversation. BBC Africa has teams based in London and across much of sub-Saharan Africa, and has well established production centres in various cities.
Follow BBC Africa on Twitter, Facebook, Google +, Instagram, Soundcloud and YouTube.
BBC World Service delivers news contentaround the world in English and 29 other language services, on radio, TV and digital, reaching a weekly audience of210 million.
The BBC attracts a weekly global news audience of283 million people to its international news services including BBC World Service, BBC World News television channel and bbc.com/news.
2015-12-08 124423