Why EFCC Swooped On Akingbola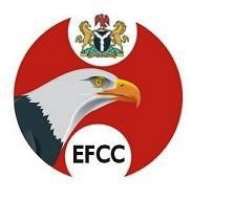 · His New Problem

These indeed, are not the best of times for Dr. Eratus Akingbola, the former Chief Executive Officer of Intercontinental Bank Plc, who seems to be sinking deeper in the current storm sweeping through the sector banking sector. In fact, trouble does not rain for the former top banker, it pours.
On Tuesday, the Economic and Financial Crimes Commission, EFCC, armed with an order granted by Justice T. Abubakar of the Federal High Court, Lagos, swooped on the troubled banker abd sealed his Ikoyi, Lagos mansion with several cars in the compound.
There was no let even on Wednesday as the anti-graft commission tightened its grip on the banker sealing six other houses in Lagos and London. Besides, the commission also ordered eight banks to freeze over N346.1billion, allowing him limited access to only N1.4million per month. Also frozen are Akingbola's shares and equities in 11 companies.
The companies includes: intercontinental Capital Markets Limited; Tropics Securities Limited; Submit Finance Security Limited; Tropics Finance and Investment Company Limited; Octopus Securities Limited; Regal investment Nigeria Limited; Chartwell security Limited; Intercontinental Security Limited; Yankuri Nigeria Limited; and Associated Discount House Limited.
Not a few Nigerians have been alarmed by the banker's travails, and they have been wondering why the siege.
A trustworthy source close to the EFCC provided answer when it confided in The Spectator that Akingbola's continued refusal to submit to the law in Nigeria and a recent alleged desperate attempt by him to transfer a staggering amount of money from one of his bank accounts in the United Kingdom, UK, are some of the primary reasons the Economic and Financial Crimes Commission, EFCC, obtained a court order and swooped on him sealing his prime properties.
The affected houses include 12 Ruxton Road, one at Milverton Road and 2, Bedwell Road, (all in Ikoyi), Amazing Grace Plaza on Ligali Ayorinde Street, Victoria Island, Lagos, 26 Chester Terrace, London, England, NW14ND; 65, Gove-End Road, London and 8, Connaught Street, London W2AH- England.
The source further revealed that Akingbola had attempted to move a staggering 3.3million pounds from a bank in England but the move leaked to the EFCC and the anti-graft agency promptly stalled it.
But how is Akingbola absorbing all this? Until recently, we learnt, he has had recourse to prayers and the instrumentality of the law, albeit in the UK, to get reprieve. But it would seem that the harder he tries to rife the storm, the more verocious the turbulence becomes.
Naturally, and according to our source, this has started taking heavy toll on his health.
The newspaper was reliably informed that Akingbola currently nurses a life-threatening health problem that was largely induced by his loads of problems.
Source; The Spectator, Vol.2 No.88. Friday, January 8 – Thursday, January 14, 2010. (www.spectatornewsng.com)