E-VOTING, PANACEA TO ELECTION RIGGING IN NIGERIA — SENATOR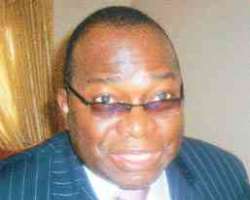 Senator representing Ekiti North, Mr. Ayo Arise, has said that electronic voting remains the antidote to election rigging in the country.
Arise stated this in an interview with journalists in Lagos on Wednesday.
He said that contrary to insinuations in some quarters that the system was complex for Nigerians to embrace, it was not rocket science.
He said that Nigerians were not so docile that they could understand the intricacies of electronic voting, saying that the system had helped in eliminating electoral fraud in most advanced countries.
Arise said, 'I have been an advocate of electronic voting. I believe it is one way to resolve many of the problems associated with election rigging.
However, nobody seems to be listening to me. People have been saying it will be manipulated and that Nigerians will not be able to understand and use it.
'E-voting is not rocket science. People will get used to it. All they need is proper education on usage. When the Global System for Mobile Communications was introduced into the country, there was initial scepticism, but today, most Nigerians have known how to operate GSM. The advantages of e-voting far outweigh its disadvantages.
'The system is equipped with a lot of devices to check rigging. The machines are equipped with 12 hours of battery life in case of power outage.
'This is one solution that will guarantee free and fair elections,' he said.
He added that as a way out of election rigging pending the wholesale adoption of electronic voting, Nigerians must insist that voting should start from the polling unit and ensure that security is strengthened to prevent the snatching of ballot boxes and alteration of election results.
On the invocation of the doctrine of necessity by the National Assembly, Arise said that it was the only thing to do in the circumstance considering the logjam that the ailment of President Umaru Yar'Adua created in the leadership of the country.