Rt. Hon. Razak Atunwa Eid Kabir Message To All Muslims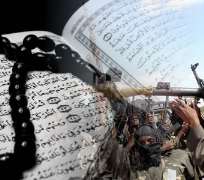 Eid Mubarak to all Muslims throughout Nigeria and around the world as we celebrate the common values that unite us in our faith and reinforces our obligations and commitment towards Almighty Allah.
Eid Kabir affords us the opportunity to reflect on the life and teachings of the Prophet Mohammad (SAW) so as to emulate them.
As Muslims worldwide recommit themselves to honor the faith through obedience to everyday acts kindness, charity, service, tolerance, and selflessness, I encourage all to share in the spirit of Eid and to embrace these values which are very pertinent in cultivating cooperation, promoting cross-ethnic and inter-religious understanding.
As Muslims, we must afford the opportunity provided by this period to reunite with the central themes of this celebration which are obedience, sacrifice and commitment to the will of Allah.
In recognition of this season, let's pray for families of fellow Nigerians affected in insurgent ridden parts of the country. Recent efforts of the Nigerian Military show the extremists are losing the battle, this can be fostered with our prayers during this season.
I congratulate Muslims on the intense devotion, reflection, service, and spiritual rejuvenation this Eid period. Eid Mubarak.
Signed
Rt. Hon. Razak Atunwa
Member House of Representatives,
Asa/Ilorin West Federal Constituency