FIRST MAJOR PROJECT FOR METKA IN SUB-SAHARAN AFRICA, IN GHANA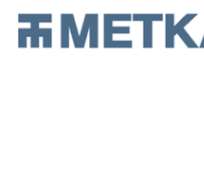 METKA is pleased to announce its first substantial project in sub-Saharan Africa: Its 100% subsidiary, Power Projects SanayiİnşaatTicaret Limited Şirketi (Power Projects Limited) has signed a major contract to provide a fast-track EPC as well as Operation and Maintenance support for a 250MW Power Plant in Ghana.
The project is a 5-year Build, Own, Operate and Transfer (BOOT) and was signed with the Government of Ghana and METKA's partners in the deal, Ameri Energy, the energy investment arm of His Royal Highness Sheikh Ahmed Bin Dalmook Al Maktoum member of Ruling family of Dubai.
This project represents part of the Government of Ghana's emergency plan to address the critical electricity supply shortages in the country and it is METKA's first EPC + O&M activity in the growing market of sub-Saharan Africa.
The project was made possible with the active support of General Electric of the US; It consists of ten new General Electric TM2500+ mobile gas turbines together with METKA's well-proven modular balance of plant concept, already successfully implemented for forty similar fast-track units internationally.
By the award of this new contract METKA adds its share in this deal, which exceeds $350mio, in its current backlog, and also makes significant progress on its strategic goal to build on its successful expansion within the Middle East and North Africa region, and become a leading player in the sub-Saharan Africa power market as well.
To further emphasize its commitment METKA has additionally inaugurated a regional office in Accra, Ghana with the objective of supporting its projects in the country and further developing its activity in the broader West Africa region.