THUMBS UP FOR FIGURINE ON A NIGHT OF PERFECT PICTURE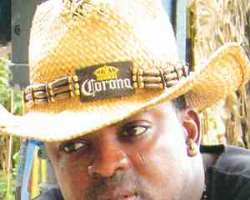 After a hot chase by films from other countries, The Figurine gives Nigeria an edge at the 2010 edition of the African Movies Academy Awards held at Yenagoa, Bayelsa State on Saturday night, writes AKEEM LASISI
She gasped for words twice. The third time, tears began to drop from her eyes. But it was not an action in a film. Nor were the tears a product of an acute pain. Instead, they were a mark of overwhelming joy for Ghanaian actress, Lydia Forson, who emerged as a co-winner of the Best Performance by an Actress in a Supporting Role at this year's African Movies Academy Awards held in Yenagoa, Bayelsa State on Saturday.
With her tears begetting more tears on the beautifully decorated stage of the state's cultural centre, she and her two other compatriots, Jackie Apia and Naa Mensa-Doku, captured the prize based on their roles in a film titled The Perfect Picture. They defeated other contenders that included popular Nollywood actresses such as Bimbo Akintola and Stephanie Okereke. For amply built Forson, the fact that she had upset the two Nigerian stars might have heightened her emotional downpour.
But while other actors and actresses shared in the glory of the night, the person for whom the AMAA 2010 appeared to have been made is actor and producer, Kunle Afolayan. Out of the 10 nominations – the highest – he had, courtesy of his acclaimed film, The Figurine, he went home with five awards. Thus by AMAA's rating, the film is about the most successful one made in Africa last year.
While The Figurine beat Teco Benson's High Blood Pressure, AMBO/Izu Ojukwu's The Child, Adonijah Owiriwa/Chimezie Ojukwu's Nnenda and Freedom in Chains co-produced by Bond Emeruwa, Fred 'Amata and Keppy Bassey to win the Heart of Africa Award for Best Film from Nigeria, it also beat other continent-wide films to clinch the Best Picture, Best Film, Film in Cinematography, and Best Film in Visual Effect prizes.
Besides, based on his lead role in the film, Ramsey Noah won the Best Performance by an Actor in a Leading Role. It was indeed a piece of drama when a highly elated Afolayan put Noah, who was away in London, on speaker phone when he was on stage to receive the award. From the Queen'sland, an equally excited ladies-come-along-faced Noah twittered like a bird.
Afolayan, who had earlier produced Irapada, did not cry like Forson. He saluted his mother for her support, while also hailing his late father popularly called Ade Love for what he called 'the legacy' he left behind.
'This is the beginning of better things to come to Nigeria and Africa in general,' Afolayan said. 'But, believe me, next year, Nigeria will clear all the awards. We have a lot of works in the pipeline.'
But with AMAA having asserted its continental outlook, The Figurine and other winning Nigerian films had a good fight in The Perfect Picture, which cuddled the Best Director Awards, Best Performance by an Actress in a Leading Role and Best Performance by an Actor in a Supporting Role crests. Another film from Ghana, I Sing of a Well, did not only win Best Achievement in Sound and Best Achievement in Costume, it also got the jury's special award for its 'impact and achievement above and beyond individual categories.' Incidentally, again, the Lifetime Achievement Award went to Ghanaian veteran actor and producer, King Ampaw, who urged African film makers to keep the flag flying.
'I found it very nice that AMAA has not forgotten an old man like me,' Ampaw said. 'It had taken my colleagues and me a lot to take African film to where it is now. My advice to you all is that you should never lose hope. Move on with the good stories so that you can bring African cinema to the world stage.'
Kenya films, especially From a Whisper, rattled its counterparts from Nigeria and beyond last year. While The Figurine and The Perfect Picture changed the story on Saturday, a Kenyan movie, Togetherness Supreme won the Child Actor and Most Promising Actor categories.
Generally, the AMAA jurors that included an official of the Berlin Film Festival, Dorothy Wenner; FESPACO founder, Ayoku Babu; and Nigeria's Dr. Hyginus Ekwuazi and Shaibu Hussein, expressed satisfaction at the quality of most of the films assessed.
Wenner explained, 'We notice with a great pleasure, improvement in cinematography and style. There is an obvious improvement in sound.'
Other winners include Femi Odugbemi's Bariga Boys (Best Documentary); Jude Idada's The Tenant (Best Screenplay); Fulani (Best Achievement in Art Direction); and Odera Ozoka's Soul Diaspora (Best Film by an African filmmaker in Diaspora).