NIPC Advocate Support for Women in Business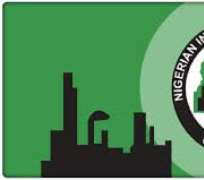 The Nigerian Investment Promotion Commission (NIPC) has stressed the need to Recognise and support the role of Nigerian women in transforming the country's economy.
According to UNICEF, women do 60 per cent of the world's work but earn only 10 per cent of the income into their families and community.
Executive Secretary of NIPC Mrs. Uju Aisha Hassan Baba, Tuesday at an investment forum for Nigerian women entrepreneurs in Abuja, emphasized the need to recognise the role women are playing in economic transformation.
The NIPC boss said that female entrepreneurs are often not taken into account, added that attention and support should be given to promote business and investment among women in the country in order to help them catch up with their peers in other parts of the world.
"There is need to recognise the role women are playing in economic transformation of the country despite the challenging environment and to also draw attention to the need to give them the support they require in order to match the contributions of their peer in other climes where concerted efforts have been made to open up the economic space for their effective participation. Globally, the number of women starting their own businesses is rising quickly as countries everywhere are realising the untapped growth potential of female entrepreneurs. Sadly however, the needs of female entrepreneurs are often overlooked by policy makers and their stories are left untold in the media. She said"
She also disclosed that as part of Government's effort to diversify the country's economy, NIPC has developed a new strategic framework tagged 'NIPC DIAMOND' which aims at taking Nigeria's future beyond oil.
In a similar vein, Country representative for the United Nations Investment Development Organisation (UNIDO), Dr David Tommy said there are many opportunities for women to thrive in business but lack the required knowledge of them.
Mr Tommy pointed that entrepreneurship is not new to African women but they have not been given the chance to thrive since women have been relegated to secondary roles in the society.