Ghanaians Join The Islamic State (ISIS) DAESH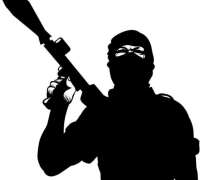 To those of us (from this part of the globe) who have keenly followed the rise to prominence of the so-called Islamic State, it did not come as a shock when a publication in the Daily Guide (of Tuesday, August 25, 2015) revealed that some Ghanaian Muslim youths are being recruited by the Jihadi organisation. This is not an isolated news item. I recall a similar story carried out by another news organisation about how the Immigration Service of Ghana (is to some extent) aiding the entry of terrorists and their cohortsinto the country.
At this point when Nigeria has launched its counterterrorism measures into full swing, it must be expected that, members of the Jihadi group; Boko Haram (who have pledged allegiance to ISIS) and their sympathizers would be seeking for havens to survive the Nigerian military onslaught. And with porous borders like ours in the sub-region, terrorists can easily move in and out of member States without detection. Only critical intelligence sharing and coordination by member countries can to some extent, control the movement and activities of these terrorists and their sympathizers. I wonder how many countries in the sub-region apart from Nigeria, Niger and Cameroon have such intelligence sharing working relationship.
The time has come to acknowledge that, the fight against terrorism and violent extremism is no longer the singular responsibility of countries where such theatres exist, but the collective responsibility of all sub-regional and regional member countries. After all, terrorist organisations by their nature, have no clearly defined formula of operation, so long as their objective of causing mayhem is concerned. They don't care whether it would take the killing of the nationals of their country of agitation, or countries that share borders with them. Cameroonian nationals are being made to pay the price of Boko Haram's insurgency, just because they share border with Nigeria. These days, insurgent activities have even gone beyond proximities of theatres, to areas that are geographically far removed from the "centre of action".
Recruitment of Ghanaians and other Sub-Saharan nationals
Since the ISIS/DAESH phenomenon surfaced nearly eighteen months ago, media houses across the continent have carried out stories of how youths, who have shown tremendous potential in influencing the lives of people in their communities, got blinded and recruited into the organisation. From South Africa to Nigeria, Mali and Niger youths are continually being brainwashed by the agents of these terrorist organisations, in order to make them subscribe to the "heinous and despicable" values of the group. Their mode of recruitment is so appealing, and in some cases grandiose to the point that, it is difficult not to gravitate towards such ideals. And with the increasing distance between parents and their children, a lot of Muslim children (just like other children) are left to the misleading mercy of their friends, acquaintances and "Google Islamic Clerics and scholars" who espouse such fundamentalist ideals. I was therefore not surprised to learn that, a Guinean student is the centre of efforts to radicalize some Muslim students at the KNUST campus in Kumasi. Universities and other institutions of higher learning (even in places like UK) have become recruitment grounds for Islamic fundamentalists.
Islamic fundamentalists are gradually filling the vacuum where Muslim parents have left off. The increasing "on-the-go" and businesslike atmosphere that has taken over our society is indeed, impacting negatively on the sort of values we impart on the younger generation. Parents barely know what is going on with their children. Our Zongos (Muslim Communities) have become full of young men and women, some of whom think violence, "tough talk" and disrespect is the only way to put their views across. With such thinking, it becomes even easier for Islamic fundamentalists to recruit them.
Resurgence in online communities in an increasingly interconnected world is also a source of worry. Twitter, Facebook, Youtube amongst other New Media platforms have become avenues for recruiting Jihadists. I was not surprised when it came out that, a Whatsapp online community was largely used in the radicalizing of the KNUST students. Videos and othermultimedia contentsthat appeal to the conscience, and resonate with these neophytes are carefully produced. With rhetoric such as the failure of democracy, the increasing spate of corruption among political elites; and other marginalising and disenfranchising national issues, some of these youths cannot, but gravitate towards these ideals-whether realistic or utopian, they don't care.
Going forward
The business of fighting terrorism and violent extremism is never a "one-way traffic" thing. It takes a whole raft of approaches to counter terrorism and violent extremism. Despite the recent Muslim and non-Muslim issues that surfaced last year, Ghana is generally a tolerable nation. With nationals who respect the values of other people, whether Muslims or non-Muslims. We must continuously engage in conversations that would help redefine our relationships away from the antagonistic narratives that are shaping conversations elsewhere.
The Muslim Umma (community) in Ghana must also take responsibility to engage with the youth, as they try to find their identity in a largely non-Muslim community. Islamic scholars and Clerics should also begin to couch their sermons in line with some of these emerging issues; like the need for Muslim families to take responsibility for the welfare of their children. Imbibe in them values that are in sync with "authentic" and "progressive" Islamic values and teachings. Teach them that mindlessness, idle talks, violence and showmanship are all energies that can be channeled into pursuing socially-productive and meaningful undertakings.
Jihad, in contemporary Islamic discourse has gone beyond the use of violence to using knowledge and other personal efforts to transform our communities in the most positive ways. The notions that you have to be violent or act in a certain way; or-like some of them say "act civilized and hardcore" to be a Muslim youth has no place in the Ghanaian lexicon.
The activities of Muslim preachers (Almajiris) who frequent our mosques during congregational prayers should also be closely monitored to ensure that, clerics with the potential for spewing venom in the name of spreading the Word, are held culpable for their actions. The backgrounds of people who come to ask for permission to preach in our mosques (if possible) must be checked, before they are given the green light.
Intelligence sharing between security and other national apparatuses at the sub-regional and regional levels is also extremely very crucial in the effort to fighting terrorism and violent extremist activities. Such intelligence sharing measures should not be limited only to countries experiencing insurgent activities; but, neighbouring and other sub-regional member countries since our borders still remain porous and insecure.We can't allow such loopholes, since returning Jihadists can be very dangerous to the security and safety of the people.
Beyond all these securitized conversations, there is also the need for governments to live up to their responsibilities, by ensuring that they deliver on their development promises. Good governance, responsible and accountable political leadership are all steps that can militateagainst terrorism and violent extremist tendencies. Economic and other socio-political opportunities must be created to absorb the teeming youth, before they become tools and weapons in the hands of these Jihadi organisations.
By: Inusah Mohammed Awall
Twitter: @Wagoooni
Disclaimer:

"The views/contents expressed in this article are the sole responsibility of

Inusah mohammed Awall

and do not necessarily reflect those of The Nigerian Voice. The Nigerian Voice will not be responsible or liable for any inaccurate or incorrect statements contained in this article."