PDP RAISES ALARM OVER THREAT TO DEMOCRACY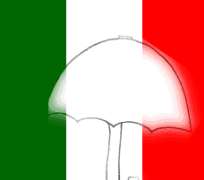 The National Working Committee (NWC) of the PDP has again raised alarm over threats to the nation's democracy by a group it identified as working to polarise the party and set back 'the clock of our march towards sustainable democratic governance in the country.'
A press statement signed by the National Publicity of the party, Professor Ahmed Alkali, identified a group, the PDP Leadership Forum as working to truncate the nation's democracy.
Part of the statement reads:
'In the recent past, we had cause to expose the subversive activities of these hypocritical elements who have been hiding under the cover of amorphous groups and who have been shamelessly and illegally using the address of our National Secretariat to propagate falsehoods against the leadership of the Party. Nigerians, particularly our teeming members have come to realize the ignoble objectives of these anti-democratic elements whose ultimate goal is to truncate our democracy.
It reads further: 'From our findings, they are unhappy over the efforts made by the National leadership of our Party in conjunction with the National Assembly and the Governors Forum to strengthen the hands of Dr Goodluck Jonathan to assume office as the Acting President of the Federal Republic of Nigeria'
Alkali fingers some former federal lawmakers, who has contact in the media as the brains behind the amorphous group trying to undermine the nations nascent democracy. After painstaking efforts to determine the identity of the people and their sponsors, we have discovered the leaders of these groups to be some former top legislators who are now virtually jobless and have used every available means to draw attention to themselves.
They are being backed up by a media mogul whose electronic outfit is always available for subversive activities.'
The PDP advises its members and well-meaning Nigerians to be wary of the group, and steer clear of the PDP Leadership Forum