Rivers CP orders immediate withdrawal of policemen attached to politicians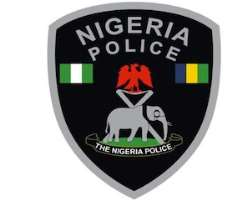 The new Commissioner of Police in Rivers State, Mr Chris Ezike, has read the Riot Act to men and officers of the state police command, saying they have to make adequate security of lives and property their priority in policing the state.
The new Rivers police boss said in his maiden briefing with officers and men of the command at the Police Headquarters in Port Harcourt, on Thursday.
He also ordered the immediate withdrawal of policemen attached to politicians and other individuals in the state, whose deployment were not authorised by the Inspector-General of Police, Mr Solomon Arase.
Ezike said policemen must justify their monthly pay by performing commensurate duties, adding that idleness, malingering and poor attitude to crime-fighting shall not be tolerated.
He ordered that henceforth, police men must display professional knowledge, operate within the laws, rules and extant regulations, noting that reckless use of firearms against the provisions of the Force Order 237 shall not be condoned.
'All officers and men are to ensure that their actions and conducts remain within the provisions of the  Constitution, Police Acts and Regulations and other extant legislations', he said.
He said officers and men under the command must remain politically neutral and advised those who were interested in partisan politics to resign their commission and registered with any of the existing political parties in the country.
'The 2015 elections have come and gone. However, the 'aftershocks' still remain. The police, under my watch, must remain neutral, professional, fair but very firm', he said.
'Any policemen or women, who has political interest or is so committed to the ideals of any political party, is advised to resign his or her commission to enable him or her register as a political party member.
'We shall, with immediate effect, review our personnel deployment profile and recover wastages and unauthorised deployments. Accordingly, all squadron commanders are directed to withdraw PMF personnel deployed to persons not entitled and without approval from the Inspector-General of Police.
'Similarly, all area commanders, Heads of Departments and DPOs are directed to also withdraw their personnel so deployed. A monitoring task force shall soon commence action to ensure compliance', he said.
The police boss said that any police officer that abused the goodwill he enjoyed or sacrificed same on the platform of ineptitude or corruption, will have full sanctions visited on him as applicable.
'Conversely, those subjected to indignation, attack or unprovoked humiliation will be adequately protected and defended within the provisions of the law', he assured.
Ezike, however, expressed his willingness to work, partner with all to ensure we make Rivers State safer, secure, better and prosperous.
He said his meeting with senior officers, area commanders, DPOs and other relevant sectional commanders was to enable him interact with them to learn about the peculiar challenges they face in their respective departments, divisions and formations.
Knowing this, he said, would enable the command design new strategies, develop fresh approaches and adopt measures that would complement existing strategies.
He said the main focus of the measures would be on combating cultism, kidnapping, armed robbery, homicide and other violent crimes that undermine peace, security and general well-being of Rivers State.
'The state occupies a vital economic position in the affairs of the country. We cannot therefore, close our eyes and pretend that all is well', he said.