BABALOLA TASKS NDIC, SEC, OTHERS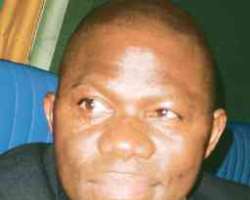 Remi Babalola
The Minister of State for Finance, Mr. Remi Babalola, on Thursday set a six months work programme for the parastatals being supervised by him.
The minister said the need to set the work plans became imperative to enable them to achieve their mandates in transforming the economy.
He also directed the parastatals to submit a monthly report showing the milestones attained and challenges they would encounter during the period.
The parastatals are the Nigeria Deposit Insurance Corporation, National Insurance Commission, Securities and Exchange Commission, Nigerian Export Import Bank, and the Investments and Securities Tribunal.
Babalola gave this directive in Abuja at a meeting with the heads of the five parastatals and officials of the Federal Ministry of Finance to review the operations and performance of the agencies.
The meeting was attended by the Director of Home Finance in the Federal Ministry of Finance, Alhaji Gidado Mohammed; Commissioner for Insurance and Chief Executive Officer of NAICOM, Mr. Fola Daniel; Acting Managing Director of the NDIC, Alhaji Umaru Ibrahim; and Director-General of the Securities and Exchange Commission, Ms. Arunma Oteh.
Others are the Managing Director of NEXIM Bank, Mr. Robert Orya; Chairman of the IST, Dr. Nnenna Orji; and Director of Revenue and Investment, Ministry of Finance Incorporated, Mr. A.R. Ogah.
The minister urged the parastatals' chief executive officers to re-define their mandate, objectives and goals in order to meet the huge expectations of Nigerians.
He said, 'The purpose of this meeting is to re-ignite the mandate of the Acting President on the expectations of ministries, departments and agencies of the government. It is not going to be business as usual.
'There is so much expectation from Nigerians within the short time of this administration. The expectations are huge and everything must be done towards surpassing them.'
The minister noted that the parastatals' performance would be measured on a monthly basis, adding that the heads of each parastatal would be held accountable for their accomplishment.
Babalola, who is also the Chairman of the Federation Account Allocation Committee, 'Non-performance and abuse of office will not be tolerated. Henceforth, performance will be measured on a monthly basis and this will be measured against the mandates of each parastatal.'
Comments :