Three women kidnapped in Ekiti, as Fayose seeks IGP's assistance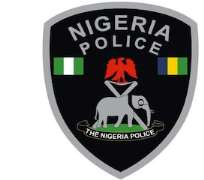 Three women were on Friday kidnapped in Ekiti State by some gunmen.
The women, their husbands and children were kidnapped along the Igbole-Igbosin Road while travelling in a Toyota RAV 4 Sports Utility Vehicle to Ibadan, Oyo State, for a wedding.
It was learnt that their captors later dropped the men and the children while the women were driven away after collecting the phones and other valuables of the victims.
The state police spokesperson, Mr. Alberto Adeyemi, confirmed the incident.
'The Divisional Police Officer in Ido called in today to give the report about the kidnapped women. We have already launched investigation into the case.
'The whereabouts of the women remained unknown while contact had not been established with the families,' Alberto said.
Meanwhile, the Ekiti State Governor, Mr. Ayodele Fayose, has written the Inspector-General of Police, Mr. Solomon Arase, calling for his intervention to stem the spate of kidnappings that have hit the state in the last few weeks.
In a May 15, 2015 letter personally signed by the governor, he asked for the IGP's special intervention to stem the tide. According to a statement in Ado-Ekiti on Friday by his Chief Press Secretary, Mr. Idowu Adelusi, the governor promised the people that the situation would soon be put under control.
It is with great concern that I am appealing to you to help in our quest for a lasting solution to the spate of kidnappings and abductions in our dear state. The development has created fear in the minds of our people and no meaningful development can take place under such an atmosphere.
'As a responsible government, we are taking all necessary steps to curtail these dastardly acts, and we believe a special attention from your office on the matter to our state would no doubt, lead to finding a quick solution to the problem,' the letter partly said.