PDP Swept All The Senatorial Seats In Anambra State, DDG PDP Peter Obi Performs Again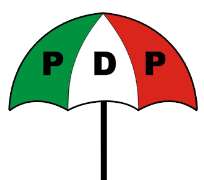 PDP swept all the Senatorial seats in ANAMBRA, can we say that OKWUTE NDI IGBO is still JEWEL AND DEMOCRATIC ICON?
Since he moved into PDP he has changed the fortune of the party to the best.
Now Iyom Uche Ekwunife defeated NGIGE AND VICTOR UMEH in a LANDSLIDE VICTORY, then STELLA ODUAH WON DUBEM OBAZE who personally i will say maybe affectd by the relationship to the Government that started a serious segregation and face off with the ONOWU that made the Government to be.
Then as if that is not enough ANDY UBAH Defeated Felix NDUKWE THEREBY MAKINGING IT ALL PDP senatorial state.
MAYBE it is time we take a second look at APGA as a party and see if we can salvage it from the stupor where VICTOR left it and see if it can be raised from the Coma it went with the present COMMANDO style of leadership.