Ibori Vs Asaba Court: Voice of Jacob, Hand of Esau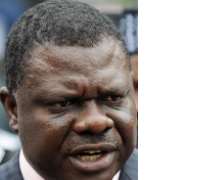 Hey! Ibori, James Onanefe Ibori, the same controversial former governor of Delta State who is a confirmed serial jail bird in Nigeria and foreign land discharged and acquitted by an Asaba High Court presided over by Justice Marcel Awokulehin, is really amazing. Nigeria cannot stop amazing me. It is a country of inestimable contradictions where abnormality takes center stage at the expense of commonplace. This is a place where mediocrity is worshipped and competence is derided. A place where corruption, shortly before the coming of EFCC, had taken the form of an afternoon masquerade, displaying in square to the admiration of everyone. But for how long shall this be? AONDOAKAA WHY, WHY I MEAN WHY. How much are you taking to Heaven when you die?
Before the third republic of Olusegun Obasanjo, corruption in Nigeria had been taken to a frightening level of commonality such that the international community through its various financial and business organisations had no option than to debar Nigeria and her businessmen from international businesses.
In fact, the Financial Action Task Force (FATF) an inter-governmental body whose purpose is the development and promotion of national and international policies to combat money laundering and terrorist financing delisted Nigeria as one of its members. In addition, the FinCen which is the United States Department of the Treasury Financial Crimes Enforcement Network issued an advisory on Nigeria.
The implication then was that for every transaction coming or leaving Nigeria for the US, banks there were supposed to be extra careful in handling such. Here is an excerpt from the advisory; "….thus, banks and other financial institutions operating in the United States should carefully consider, when dealing with transaction (especially those involving large sums of money, whether in cash or by wire transfer),originating in or routed to or through Nigeria, or involving entities organized or domiciled, or persons maintaining accounts in Nigeria ,how the lack of adequate counter-money laundering controls in Nigeria affects the possibility that those transactions are being used for illegal purposes".
It equally said, "All institutions are particularly advised to give enhanced scrutiny to transactions or relationships that do not involve established, and adequately identified and understood, commercial or investment enterprises, as well as to transactions involving the routing of transactions from Nigeria through third jurisdiction in ways that appear unrelated to commercial necessities".
Thus, we became a pariah state and our people all dubbed criminals. That was then, when 419ners, political jobbers and rogues in government were accorded respect via chieftaincy titles and honorary doctorate degrees. Today, however, especially with the emergence of the Economic and Financial Crimes Commission, EFCC Nigeria has not only been admitted into the global business community, its domestic efforts in fighting the menace of financial crimes and corruption has been globally acknowledged.
The work of anti-corruption agencies notably the EFCC and ICPC speak volumes of the result that can be obtained if institutions are given the enabling environment to operate. No right thinking Nigerian would be indifferent to what EFCC had achieved in the past and is still achieving under the present leadership of Farida Waziri. Waziri just barely a year and three months in saddle has been able to secure more than 70 convictions including that of Bode George. She has about 39 high profile cases going on presently at various courts in the country. Out of the 39, Waziri initiated 28 and the cases involve ex-governors, a senator, ex ministers, members of the House of Representatives, party chieftains, directors of parastatals, etc. So far, the commission has recovered over N200 billion including that of the recent bank debts.
In all these, we need to ask how far and how well the government has helped in this fight against graft. This question is pertinent considering that a lot of political will-power is needed to do the work especially where most of the big cases of graft involved politically exposed persons like, governors, local government chairmen, ministers, and national assembly members ,senators, party chieftains and their cronies.
Therein lies the problem of interference in the work of the anti-corruption agencies by government officials. In recent times, the commission has had the misfortune or should we say a clog in its efforts in the person of the loquacious and often confused Attorney General of the Federation, Michael Aondoakaa. This man who it seems was chosen to protect the 'untouchables' has really succeeded in his chosen career the rule of law nay, 'ruse of law' notwithstanding.
As the chief law officer of the country, Aondoakaa is well equipped to tackle corruption headlong but has unfortunately chosen to write his name ignominiously in the sand of time. Inkling to his intention started when shortly after his assumption of office, he instructed EFCC and ICPC to report all cases instituted to him. The implication of his demand was that administratively, EFCC would not have the authority to charge anyone to court without notifying Mr. "I doncare".
Before the euphoria of his controversial demand could dissipate, the AGF made another submission, that EFCC and ICPC be merged. All he wanted was to pump enough nails to the coffin of the anti-corruption agencies which he heralded in his coming to office as the Minister of Justice; I mean Minister of Injustice and Attorney General of the Federation.
Though all that plans failed as he presented each proposal to the authorities, courtesy of vigilant Nigerian populace, the Minister nevertheless, devised other means to fight against anti-corruption agencies.
I want to quote copiously from a publication of a weekly, The Week magazine, of December 14, 2009, in respect of Aondoakaa's corruptive tendencies, especially with relation to the same subject matter: James Onanefe Ibori. "The AGF was also accused of not initiating any criminal proceedings against any corrupt public officer. Rather, he has been blocking investigations and shielding those who have cases to answer from prosecution". The paper reported from a petition from the Committee for the Defence of human right, CDHR.
CDHR, in their petition, said that the refusal of Aondoakaa to sign a request under the "mutual legal assistance treaty" since 2007, as requested by the Crown Prosecution Service was because he had been compromised by Ibori. "This was an attempt to frustrate corrupt charges pending against former governor James Onanefe Ibori and three others".
It would be recalled that Justice Awokulehin, the controversial retiring Judge who has been alleged to have collected a bribe of $5million from Ibori for his dirty job had deferred the controversial judgment on three occasions. Stories are already flying that in spite the mega bribe the judge collected from Ibori, it was Aondoakaa who gave Awokulehin the courage to quash all the 170 count charge of corruption against Ibori.
Is that the kind of a Justice Minister Nigeria needs? I make bold to say no. AONDOAKAA MUST NOW. He must go more so that the EFCC has made its intention known to challenge the judgment at the appeal court. If AONDOAKKA is made to continue to remain in the saddle as Minister, the war against corruption would have been lost. Again, I say AONDOAKAA must GO NOW. CHIEF ANTHONY EBUBEDIKE, ABUJA
|
Article source