Delta 2015: Emerhor Returns From Foreign Trip, Says Delta State Must Be Rescued From Retrogressive Stronghold Of PDP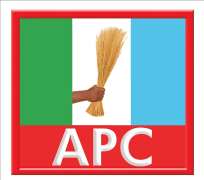 All Progressives Congress (APC) Governorship Candidate in Delta State, Olorogun O'tega Emerhor (OON) arrived Murtala Mohammed International Airport on Monday, March 16 via London on a British Airways flight.

The APC Gubernatorial candidate was received on arrival by Party Chieftains, political associates and supporters and proceeded to his private residence at Parkview Estate, Ikoyi Lagos.
Director of Media and Political Communication, Dr Fred Latimore Oghenesivbe in a statement said Emerhor will arrive Delta State on Wednesday March 18 to immediately commence his last phase of campaign which will enable the good people of Delta State meet with him in several town hall meetings throughout the three senatorial districts.
He quoted Emerhor as saying that President Goodluck Jonathan will not survive the political misfortune which has bedeviled the PDP campaign organisation occasioned by the reckless political statements of its Director of Media and Publicity, Chief Fani Kayode, noting that the political rascality of the PDP publicists coupled with the "worthless and provocative political statements" by Dame Patience Jonathan has finally exposed the politics of hate and attacks on the person of Gen Buhari.
Emerhor who was last week Awarded the Honorary citizenship of the State of Georgia, in the United States of America said General Mohammadu Buhari will sweep the polls on March 28 in an overwhelming landslide victory as a result of the massive support from Nigerians coupled with the daily decamping of PDP members to the APC, thereby wrecking serious havoc on the political misfortune of the ruling Peoples Democratic Party (PDP) across the length and breathe of the country.
The Delta governorship candidate, according to Oghenesivbe has authtorised the release of the updated and extended version of his Profile and Political manifesto so as to enable Deltans at home and in the Diaspora to appreciate his genuine intentions towards the socio-economic remodeling of Delta State, if elected.
Emerhor is optimistic that the APC will sweep the polls in a manner that will shock the PDP due to the frustrations and anger of majority of Nigerians over the sixteen years of massive corruption and misrule so far exhibited by the ruling PDP at States and national levels, the statement added.