FirstBank partners NAPSS to boost financial literacy among private school owners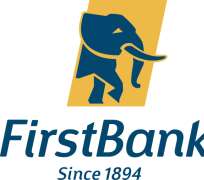 As part of its continued drive to boost financial literacy and empower entrepreneurs in the private sector, First Bank of Nigeria Limited has partnered the National Association of Proprietors of Private Schools (NAPPS) to provide financial management education for proprietors of private schools at the ongoing NAPPS retreat.
The 3-day retreat tagged 'Effective Empowerment of Schools through Collaborative Building Capacity and Leadership' is scheduled to run till 27thFebruary 2014 and will focus on collaborative building of organisations, a shared responsibility of all schools and how to translate it into building of individual school for growth and development.
According to FirstBank's Spokesperson, Mrs. Folake Ani-Mumuney, "at FirstBank, we believe that entrepreneurs are at the heart of national development, contributing greatly to the gross domestic product of our country. It is on this premise that we have partnered NAPPS to drive the development and acquisition of entrepreneurial skills by private school proprietors, budding entrepreneurs in the educational sector as well as reskilling of established entrepreneurs.
'We put our customers at the heart of our business as part of our 'You First' ideals to drive sustainable finance, empower the citizenry and grow the economy."
Also Speaking, the Head of Consumer Banking Products, First Bank, Mrs. Adebimpe Ihekuna stated that as Nigeria's leading financial institution, FirstBank is focused on empowering entrepreneurs, across sectors, towards capacity building and development to contribute to the growth of our economy in providing employment to people, and value creation across board.  It is in light of the above that the Bank took time to put together  an interactive presentation on Book Keeping, Accounting & Cash flow Management for members of NAPPS at  its retreat aimed at up skilling private school proprietors to effectively manage the administrative issues attendant to their businesses', she added.
Commenting on the partnership, the president of NAPPS, Chief Yomi Otubela stated that the association is delighted to partner with FirstBank in enabling participants at the retreat develop requisite skills in school business using collaborative building capacity.   He further added that, 'With this partnership, the association targets to train over 80 percent of school owners and we are optimistic that the training will help address the administrative problems as well as corporate governance issues of schools.