President Teodoro Obiang Nguema Mbasogo of Equatorial Guinea Meets with Wang Yi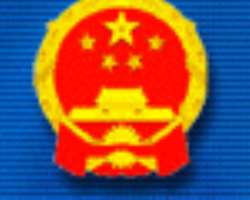 BEIJING, China, January 16, 2015/African Press Organization (APO)/ -- On January 14 local time, President Teodoro Obiang Nguema Mbasogo of Equatorial Guinea met with visiting Foreign Minister Wang Yi at the African Palace in Bata.
Obiang expressed that he speaks highly of relations between Equatorial Guinea and China. Equatorial Guinea regards China as a true good friend. In the course of Equatorial Guinea's endeavoring to achieve the dream of rise, China has offered valuable support and assistance with no conditions attached. The brotherhood between both countries is unbreakable. Equatorial Guinea is firmly committed to further deepening bilateral mutually beneficial cooperation. At present, Equatorial Guinea is implementing the 2020 Long-Range Planning to promote the industrialization process and economic transformation and hopes to continue to receive China's support and assistance in this regard. He expects China to play a greater role in helping Africa achieve security and development.
Wang Yi expressed that China is a reliable partner and sincere friend of Equatorial Guinea. The Chinese side appreciates Equatorial Guinea for its firm support on major issues concerning China's core interests, cherishes traditional friendship with Equatorial Guinea and is willing to continue to help and support each other with the people of Equatorial Guinea.
Wang Yi said, during my visit to Equatorial Guinea this time, I hope to discuss how to further and comprehensively deepen bilateral relations on the occasion of the 45th anniversary of the establishment of diplomatic relationship between both countries. Both sides should enhance high-level exchanges and further consolidate political mutual trust. Both countries should deepen mutually beneficial cooperation in accordance with the national conditions and the development of the situation in each country, so as to better turn traditional friendship which has already been tested by trials and hardships into fruits of cooperation featuring mutual benefit and win-win results. The Chinese side appreciates Your Excellency for leading the people of Equatorial Guinea to actively explore the development road in line with national conditions and carry out economic diversification development strategy. The Chinese side is willing to continue to promote bilateral cooperation in energy and other areas according to the demands of Equatorial Guinea and the capabilities of China. In the meantime, the Chinese side will take the modernization of agriculture, the revitalization of marine economy and the development of coastal economy as key directions of future cooperation and actively discuss approaches to participate in the industrialization process of Equatorial Guinea so as to realize the industrial connection between both sides and achieve win-win cooperation. Both sides should also strengthen coordination and cooperation in international and regional as well as peace and security affairs.