IMF Executive Board Completes Third PSI Review for Mozambique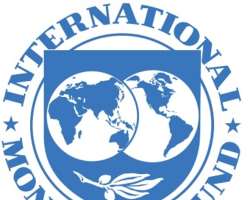 MAPUTO, Mozambique, January 6, 2015/African Press Organization (APO)/ -- The Executive Board of the International Monetary Fund (IMF) today completed the third review of Mozambique's economic performance under the program supported by the Policy Support Instrument (PSI).1 The Board's decision was taken on a lapse of time basis.2
The PSI for Mozambique was approved by the Executive Board on June 24, 2013 (see Press Release No. 13/231)
Mozambique's macroeconomic performance remains robust. Growth is forecast at 7.5 percent for 2014 with low inflation (12-month Maputo average through November was 2.4 percent) despite an expansionary and higher than programmed fiscal stance and reserve money running modestly above target. Performance under the PSI-supported program has been mixed—while all but one of the quantitative assessment criteria were met at end-June, there were some slippages during the second half of the year and some delays in implementing structural reforms.
The main short-term challenge is to maintain the growth momentum while preserving fiscal and debt sustainability. Fiscal consolidation needs to be initiated in the 2015 budget to restore prudent fiscal management. While low import prices have dampened inflation, the Bank of Mozambique should stay vigilant and adhere to its medium-term inflation target. Key structural reform priorities include improving VAT and overall tax administration, continuing public financial management reforms, strengthening institutional capacity to ensure transparent public investment management and borrowing, and enhancing the business environment and financial sector development. Completion of the contract negotiations for the production of liquefied natural gas (LNG) is a critical milestone for the launch of this project, one of the largest in sub-Saharan Africa.
Despite the heightened risks from an uncertain global outlook, growth is expected to remain strong and be broad-based in the medium term, boosted by the natural resource boom and infrastructure investment. Fiscal adjustment over the medium term will be essential to preserve debt sustainability and macroeconomic stability. This requires measures to contain current spending pressures while bringing investment to a more sustainable level. With foreign aid likely to decline over the medium term, Mozambique will need to borrow in order to provide additional resources for achieving targeted improvements in physical infrastructure and human capital. To ensure the efficiency of investment and borrowing, it is essential to further strengthen investment planning and implementation, as well as debt management. Structural reforms focusing on public financial management, monetary policy tools, banking supervision, and business facilitation should be implemented vigorously to sustain growth and render it more inclusive.
1 The PSI is an instrument of the IMF designed for countries that do not need balance of payments financial support. The PSI helps countries design effective economic programs that, once approved by the IMF's Executive Board, signal to donors, multilateral development banks, and markets the Fund's endorsement of a member's policies (see http://www.imf.org/external/np/exr/facts/psi.htm). Details on Mozambique's PSI program are available at http://www.imf.org/mozambique.
2 The Executive Board takes decisions under its lapse of time procedure when it is agreed by the Board that a proposal can be considered without convening formal discussions.