Rosemary Ingbi- Ononiwu Reveals Why She Went Back To School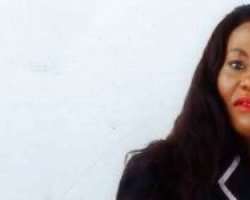 Veteran Nollywood actress, Rosemary Ingbi-Ononiwu has been in the make-believe world for years and had since paid her dues.
Although, she took a break from the industry but the talented actress cum producer is planing a huge comeback.
In a recent interview, Rosemary disclosed why she went back to school aged above 40. She also revealed what took her away from the movie world.
According to her, "I have been involved in organising the Izon-Otu National Red Carpet Award which has helped a lot of Ijaw youths all over the world. I shot a movie recently, titled 'Joshua of the State'. I am taking my time to produce it. I have been shooting it for about four years. I am not in a hurry. I established the award in 2006, when the president was the governor of Bayelsa State. We have done it a couple of times, but could not do it last year. It is usually held in the state because I am from Bayelsa State. For non-indigenes who also affect the lives of the Ijaw youths, we are working on something to encourage them. But we invite them to take part in the event. It is a recognition of people who have affected the lives of the Ijaw youths all over the world. Only people who merit it are awarded. That is the main criterion. Other people who desire it must affect people's lives and get recognised. The youths are the ones who nominate these people."
Revealing her aim of returning to school, Mrs. Ingbi-Ononiwu said. "Yes, I went back to school, University of Lagos to be precise. I am studying Law Enforcement Administration. I am rounding off already and will be starting my final exams soon. I am still young. It gets to a certain age when one cannot grab all that one is being taught in school, especially when you are above 40. I am a little above 40. I want to know all about laws in the country. I want to be part of every thing. It helps a great deal."