FG approves N9.2bn for cooking stoves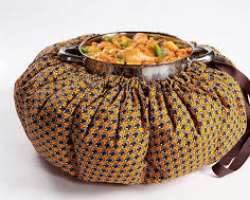 The Federal Executive Council on Wednesday approved the purchase of N9.2billion worth of clean cooking stoves and wonder bags for rural women under the National Clean Cooking Scheme.
Wonder bag is a non-electric slow cooker invented by Sarah Collins, ‎a south African eco-entreprenuer, who came up with the idea six years ago during a power cut, when she decided to keep her dinner cooking by surrounding the pan with cushions.
Supervising Minister of Information, Dr. Nurudeen Muhammed; Minister of Environment, Mrs. Lawrecia Mallam; and Minister of the Federal Capital Territory, Senator Bala Muhammed, briefed State House correspondents at the end of the meeting presided over by Vice President Namadi Sambo.
Muhammed said the N9.2billion inclusive of Value Added Tax was approved for the procurement of 750,000 units of clean cook stove and 18,000 wonder bags.
He said the stoves are expected to be delivered by Messrs Integra Renewable Energy Services Limited within a period of 12 weeks.
He noted that the stoves which will be assembled locally, will provide jobs to Nigerians among other benefits.
'The National Clean Cooking Scheme is an aggressive drive to engender clean cooking culture amongst the poor rural women, to reduce and possibly eliminate cooking with solid fossil which is detrimental to health.
'The scheme is expected to provide 20 million clean stoves over a five-year period at the rate of four million stoves yearly which will be distributed without charge," he said.
The council also awarded a contract of N60.9billion to an indigenous firm, KaKatar CE Limited, for the provision of engineering infrastructure for Kyami District, Zone C, Abuja.