VIDEO WHEELS PRODUCER HEADS TO THE ALTAR IN APRIL 10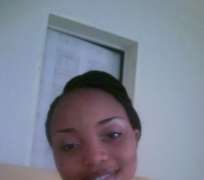 The Producer of a foremost entertainment, life& style programme in Nigeria, (Video Wheels), Seyi Adebanjo (a.k.a Seyi Moscow) will be taking his heartthrob to the altar come April 10, 2010 in the ancient city of Ibadan, Oyo State.
Seyi Moscow who equally doubles as the General Manager of Goldmyne Entertainment Ltd has been one of the youngest and vibrant producers the entertainment industry in Nigeria has come to know in recent times, has put in effort spanning over seven years in the entertainment industry producing, generating content, breaking age-long rules for creativity, managing brands and handling media and event consultancy.
The fine boy producer met his is better-half way back at the University, Adekunle Ajasin University (AAU) Akungba-Akoko, Ondo State some year ago and that friendship is what will be crystallized into marriage come April 10, 2010. Moscow is from Ijebu in Ogun State, while the light complexioned beauty bride, Kemi Olabode hails from Ikare in Ondo.
Seyi Moscow is an easy-going gentleman, down-to-earth and very generous, as facts has it that through these medium, he has been able to help a lot of musical acts and actors and actresses.
In his words "I thank Almighty God for spearing my life and special thanks goes to my company Goldmyne and my two bosses, Sesan Rufai and Sam Adebanjo for their unrelenting support over the years and especially for their understanding" he said. All roads to leads to Ibadan come April 10, 2010.
Apart from Video Wheels, Goldmyne Entertainment, a leading firm in the area of content provision for Television and media solutions equally has other blockbuster programmes called Box Office, a Nollywood focus programme and a soap opera, Our Home on its stable, which are also produced by Seyi Moscow.
Decorum Decors and Cake are the ones in charge of decoration and cake while David's B is in the firm coordinating the drinks. The event has been enjoying massive media support from a lot of media outfit as they still promise to be part of the event in Ibadan.
Alayande Stephen T.
Media Anchor