NDIC pays N102bn to depositors, shareholders of defunct banks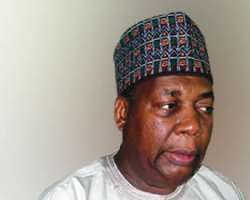 The Nigeria Deposit Insurance Corporation (NDIC) has paid the sum of N102.49bn to depositors and shareholders of closed banks, its Managing Director/ Chief Executive Officer, Alhaji Umaru Ibrahim, has said.
He reiterated the commitment of the corporation to continue to protect depositors' funds in Deposit Money Banks across the country.
He spoke during the NDIC's Day at the ongoing Lagos International Trade Fair on Thursday.
Ibrahim, who was represented by the Head, Strategy Development, NDIC, Dr. Kachollom Gang, said the organisation was established as an additional layer of financial safety net for the banking industry.
According to him, the primary responsibility of the NDIC is to 'protect depositors, enhance public confidence and foster the safety, soundness and stability in the financial system.'
Giving the breakdown of the N102.49bn, the CEO said, 'Following the revocation of the operating licences of about 48 insured Deposit Money Banks in 1994, 1995, 2000, 2003 and 2006 and 103 Microfinance Banks in 2010, 83 in 2013 and 26 Primary Morgage Banks in 2014, the NDIC has paid a cumulative sum of N6.825bn to 528,277 insured depositors of the DMBs in-liquidation as of August 31, 2014'
'On the payment of liquidation dividends to the uninsured depositors of the closed DMBs, a cumulative sum of N93.646bn has been paid as liquidation dividend to 250,497 depositors with claims in excess of the insured limit as of August 31, 2014.
'Similarly, the corporation has paid liquidation dividend which stood at N2.031bn to 453 shareholders of Alpha, Pan African and Nigeria Merchant Bank, as of August 31, 2014,' he added.
Also, Ibrahim said the NDIC had declared a final dividend of 100 per cent to depositors of 14 closed DMBs as of December 2013, adding that all the depositors in the closed banks had fully recovered their deposits.
The NDIC boss used the forum to call on depositors who were yet to file their claims to do so at the corporation's appointed agent banks nearest to them.
'It is also noteworthy that in the last 25 years, the corporation has been strongly committed to the effective discharge of its mandate of depositor protection and has recorded giant strides that stand to its credit.'
Ibrahim, who noted that the NDIC had been responding to emerging issues in the global financial system, said the roll out of Regulatory Framework for Mobile Payments Services in Nigeria was aimed at revolutionalising the nation's payment system and facilitating financial inclusion.
'This development has led to the licensing of 24 Mobile Money Operators by the Central Bank of Nigeria. In order to engender confidence of the public in subscribing to the products of the MMOs, the NDIC has considered as imperative the extension of deposit insurance to the individual subscribers in the form of pass-through deposit insurance,' he added. - Punch.