Nigeria's Vice President denies 'pressure to resign'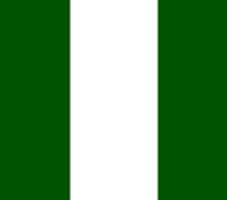 Vice President Goodluck Jonathan has described as completely false a newspaper report yesterday that he was under immense pressure to resign over the health of President Umar Musa Yar'Adua.
Speaking through his Special Assistant on Media and Publicity Mr. Ima Niboro, the vice president said the story was designed to create unnecessary panic and tension in the country.

Niboro said in a statement, "This story, we must add, is sheer mischief, and dwells entirely in the imagination of its authors, their sponsors and co-travelers.
"For the benefit of those who did not read the story, the newspaper in its lead story claimed that as a fall-out of President Umaru Musa Yar'Adua's slight indisposition, which by the way, has been blown out of all proportion in the media, Vice President Goodluck Ebele Jonathan is under pressure to resign.
"The newspaper failed to state clearly who or what body was bringing this pressure to bear, but went ahead to insult the sensibilities of Nigerians, including the vice president himself, by suggesting that Dr. Jonathan is to be made to sign an undated letter of resignation... 'which can become binding in the event that the president is unable to continue in office'.
"That this is a wild and quite insulting claim requires no further elaboration. Certainly, the general public can discountenance such drivel.
"We urge all well meaning Nigerians to continue to give support to President Yar' Adua's administration. As the vice president noted yesterday, and was widely reported in the media, the president is okay, and there is no cause for alarm."