Who Is Richer: Politicians, Musicians, Drug Dealers Or Footballers?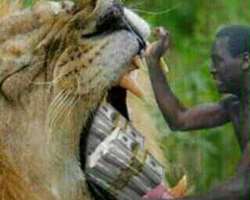 Before, people would say "If you want to get rich, you better join politics". However, In modern day, making real money does no longer accrue to a particular business or Job field.
Today's big question centers on who is richer among the up listed personnel's.
Politics....
Most especially, Political office holders control the nation's wealth. The economy, placed in their hands gives room for embezzlement's not to talk of their personal income and allowances given to them. No wonder, some African Presidents were named among the richest African President in Africa with huge assets.

Musicians----
Like everyone knows makes massive income. This is quite the reason why a lot of youths are delving into entertainment today. Dr Dre's beat was bought for $3billion and JUST a collabo with superstar Wizkid costs around N10million. Amazingly, album sales, tours, shows and endorsements also promote our entertainers wealth. This is evident from the recent trend of celebrities flaunting these wealth and assets on social media. However, it is pertinent to ask why these entertainers, like 9ice still delve into politics. Does that mean politicians are richer?
Drug Dealing…
As you know, carrying drugs is "MAGIC MONEY". I remembered quoting a friend who once told me if you can manage to get little amount of drug into a foreign country, your generation can never be poor!. This is quite unbelievable but real. Rumors even has it that some celebrities, does carry these drugs as they often escape serious security search due to their personality. This way, they accrue extra income. Sincerely, Drugs dealing is a bad business, but pays if not caught.

Finally, Footballers…
Without really taking much on them, weekly wages of footballers depicts what they worth. Nigeria's Mikel Obi receives 120,000Euros weekly (About 24million naira), not to talk of hosts of others who receives higher wages.
From the foregoing analysis, it is difficult to assume any of the above personnel's is richer. Thus, Today's big question gives room for individual opinion. Who do you think is richer? Politicians, Musicians, Drug Dealers or Footballers?
© 2014 Nollywoodgists.com
Click the link below to go to...
Sophia Chikere Floats Perfume Line 'Sophia's Secret' (Pictures)
Actress cum Style Icon Genevieve Shine In Escada Outfit
IF HE HITS YOU, RUN!!!!!!! Just run!!!! Don't listen to no pastor or family member to 'stay' ; Fashion Designer Estella Ogbonna Recalls Her Domestic Violence Ordeal
STAR ACTOR REGRETS MARRYING WIFE – 'You must not tell anybody that I am your husband'
Ex-hubby Olumide Okufulure: I Changed Laide Bakare's Live With A 2 million Naira Chrysler Car & A 4matic Benz