President Jonathan leaves for pilgrimage to Israel tomorrow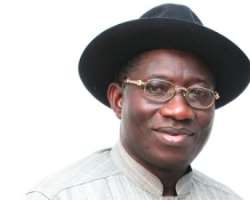 President Goodluck Jonathan will depart Lagos Friday to undertake a brief pilgrimage to Israel.

The President, who will be accompanied by the Chaplain of the Presidential Villa, Venerable Obioma Onwuzurumba and his principal aides will, in addition to visiting Christian Holy sites, join other Nigerian pilgrims in a prayer session for the well-being and progress of the country at an Inter-Denominational Service in Jerusalem on Sunday.

He is expected back in Abuja on Monday.

Before leaving for Israel, President Jonathan will participate in the ground-breaking ceremony for the construction of the Seme-Krake Joint Border Control Post on Friday morning.

The President will be joined at the event by President Boni Yayi of Benin Republic and officials of the Economic Community of West African States (ECOWAS).

The Seme-Krake Joint Border Control Post is being constructed under the ECOWAS Transport Facilitation Programme which has the objective of boosting trade and economic relations among member countries.