Mainstreet Bank: AMCON to announce preferred bidder next week, says Chike-Obi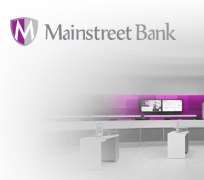 The preferred and reserve bidders for Mainstreet Bank will be announced next week, the Managing Director, Asset Management Corporation of Nigeria (AMCON), Mr. Mustafa Chike-Obi, disclosed in an exclusive with our correspondent on Thursday.
'We will be announcing the result of the bid results for Mainstreet Bank next week. We have done it and what is left is to get some final regulatory approvals. As soon as this is done, we will announce the winners next week,' the bad bank manager told our correspondent.
The process of selling Mainstreet Bank had taken several months and over 23 banks and other investors submitted bids.
The latest announcement by AMCON came two weeks after the corporation announced Heritage Bank and Fidelity Bank as the preferred and reserve bidders for Enterprise Bank.
Enterprise Bank and Mainstreet Bank are two of the three nationalised banks belonging to AMCON. The other is Keystone Bank.
AMCON was created by the Central Bank of Nigeria to take over banks' bad loans and stabilise the sector following the 2009 banking crisis.
The corporation is currently selling the three nationalised banks, which were created from the defunct Spring Bank, Afribank and Bank PHB. AMCON took over the banks and renamed them after they failed to recapitalise.
Chike-Obi had three weeks ago said the potential buyers of the Mainstreet Bank should emerge latest by October 31, adding that seven potential buyers had been shortlisted to buy the bridge bank.
Chike-Obi, who declined to comment on the potential buyers of Mainstreet Bank, however, revealed that Heritage Bank had paid 20 per cent of the bid price for Enterprise Bank.
He also disclosed that the reserved bidder for Enterprise Bank, Fidelity Bank, had offered to pay N53.2bn for the bank.
AMCON had said that should Heritage fail to meet up with the payment schedule for Enterprise Bank, the reserved bidder would emerge the preferred bidder.
Although Chike-Obi said the corporation might not sell Keystone Bank this year, sources said some local banks were already putting their papers together preparatory to submitting bids for the bridge bank.
The CBN had on August 5, 2011 revoked the operating licences of Afribank, Spring Bank and Bank PHB, which it said did not show enough capacity and ability for recapitalisation.
In their place, the CBN, through the Nigerian Deposit Insurance Corporation, established three bridge banks and transferred the assets and liabilities of the affected banks to the bridge banks.
Mainstreet Bank took over the assets and liabilities of Afribank; Keystone Bank assumed the assets and liabilities of Bank PHB; while Enterprise Bank took over Spring Bank.
Consequently, AMCON acquired from the NDIC the three bridge banks and injected N679bn into them to meet the minimum capital base of N25bn and the minimum capital adequacy ratio of 15 per cent.
Mainstreet Bank received N285bn; Keystone Bank, N283bn; and Enterprise Bank, N111bn. – Punch