From Mobile Solar Computer Classrooms to Novel Baobab Products: Green Entrepreneurship is Thriving Across Africa and Beyond / 2014 SEED Awards Honour Low Carbon and Women-Led Enterprises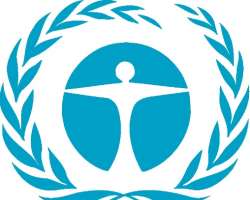 NAIROBI, Kenya, September 11, 2014/African Press Organization (APO)/ -- Nairobi plays host to one of the largest gatherings of start-up social and environmental enterprises ever, as 41 green entrepreneurs are celebrated at the 2014 SEED Awards Africa Symposium, the United Nations Environment Programme (UNEP) announced today.
The SEED Awards identify and support innovative social and environmental start-up enterprises which can tackle key sustainable development challenges at community level, in developing and emerging economies. As in previous years, the 2014 SEED Awards have a special focus on Africa, with 28 Awards made to enterprises in Ethiopia, Malawi, Morocco, Mozambique, South Africa, Tanzania and Uganda. A further ten SEED Low Carbon Awards go to climate-smart enterprises across the globe that contribute towards grassroots climate change mitigation and/or adaption. Special recognition is also given to three women-led enterprises that promote gender equality and women's empowerment as their core objectives.
Every SEED Award Winner will receive a financial contribution, technical assistance, access to different supporting institutions, and tailor-made support to develop their business and skills.
From an enterprise that produces premium outdoor furniture out of recycled plastic and organic waste materials in Colombia, to a women's farming cooperative that improves food security in Nepal, to enterprises that market solar electricity kiosks in rural off grid areas of Malawi and promote bikes as subsidised moving billboards for the rural poor in Mozambique – this year's SEED Winners again demonstrate that innovation, working in partnerships, and a dedicated focus on sustainability contribute significantly towards building a world of flourishing communities in which eco-entrepreneurship drives sustainable development.
The 2014 call for applications saw contributions from 84 countries, representing the collaborative efforts of partnerships between enterprises, non-governmental organizations, women's and youth groups, labour organizations, public authorities, international agencies, and academia. Most of the applications were in the agricultural and rural development sectors; others were in energy and climate change, and ecosystem management. Many entries at the same time addressed IT applications, and education and training.
All the 2014 SEED winners were honoured at a high-level International Awards Ceremony at The Nairobi Safari-Park Hotel in Kenya. The Award winners will receive from SEED a package of individually tailored support for their businesses, technical assistance, access to other supporting institutions, and a financial contribution of US$5,000.
The winners were selected by the independent SEED International Jury of experts (details below).
The International Awards Ceremony was a highlight of the SEED Africa Symposium, which brought together over 250 entrepreneurs and business people, policymakers, and representatives from civil society and support institutions from across Africa around the theme "Making growth sustainable: co-creating solutions through social and green entrepreneurship."
Representatives of the SEED Partners said about the SEED Winners:
Achim Steiner, UN Under-Secretary-General, UNEP Executive Director: "The SEED Winners are visionaries who are spearheading the green economy among diverse communities and across a wide range of sectors. We are especially proud of the SEED's acknowledgement of women-led green enterprises having introduced the Gender Equality component since 2011."
"We salute the vision, innovation and resilience of these trailblazers as they lead the way towards a greener and more sustainable future," he said.
Helen Clark, UNDP Administrator: "The 2014 SEED Winners, have followed enlightened social and environmental pathways in their entrepreneurial activities. They offer good examples of how local entrepreneurs can contribute to successful and sustainable development."
Julia Marton-Lefèvre, Director General IUCN: "With the environment at their heart, these innovative enterprises create economic opportunities for communities that are often located close to natural resources, but are nonetheless deprived of sustainable livelihoods and social facilities. Speaking as Chairman of the SEED Board, we are impressed by the entrepreneurial spirit and the commitment these new SEED Winners bring to their communities. They can count on our support to help them to scale up and replicate, and so to inspire others to follow suit."
Phumzile Mlambo-Ngcuka, Executive Director UN Women: "Women's economic empowerment is central to achieving gender equality. It's more than a matter of basic fairness: it's an established positive cycle. With a livelihood and an income of their own, women have increased status, can provide for their families, and become empowered in other parts of their lives as well, such as making decisions about education, housing, food choices, and medical care. We are pleased to be working with SEED and supporting the SEED Gender Equality Awards for the outstanding women-led social and environmental enterprises that are leading the way."
Li Yong, Director General UNIDO: "Economic growth, environmental sustainability and the alleviation of poverty cannot take place without women. Women's empowerment is crucial for inclusive and sustainable industrial development and UNIDO is committed to promote gender equality in its work. This year's SEED Gender Equality Award Winners are best case examples of how women-led enterprises can be leading the way towards a green industry growth path and we are eager to see their businesses flourish in the months and years ahead."
The 2014 SEED Gender Equality Award winners (by country) are:
Bangladesh:
•    "JITA Social Business" is an innovative rural distribution network, providing jobs and a regular income for women from low socio-economic communities across Bangladesh. Called Aparajitas - meaning "women who never accept defeat" – the women earn commissions selling a range of products from solar lamps to food and sanitary items on a door-to-door basis.
Nepal:
•    "Women's Off-season Vegetable Production Group" is a women-led initiative growing and marketing organic vegetables in a climate where weather usually limits year-round production. The enterprise deploys agricultural techniques, notably poly-tunnels and greenhouses, to help improve food security and nutrition while empowering marginalised women through job creation.
Zimbabwe:
•    "Precious Life Foundation's Outgrower Project" teaches bio-intensive, organic agricultural techniques to vulnerable women living at its shelter who then pass on their knowledge to the community. The enterprise empowers these women as teachers while working towards improved food security in Zimbabwe's Matabeleland South Region. Women farmers who benefit from the training donate labour or produce back as a form of payment for service.